Next TBD Working Group meeting set for February 12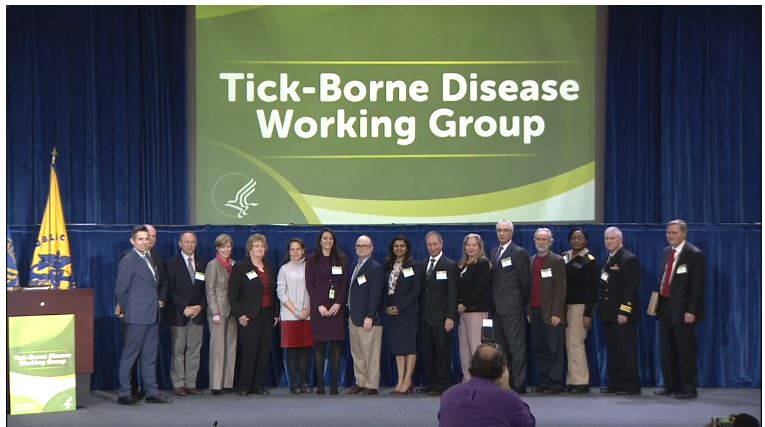 The third meeting of the federal Tick-Borne Disease Working Group has been scheduled for February 12, 2018.
It will take place from noon to 4 pm, Eastern Time (9 am to 1 pm, Pacific Time), and will be livestreamed for public viewing.
According to the group's website, "For this third meeting, the Working Group will focus on mapping out and initiating the work of the six Subcommittee Meeting Working Groups that were established on December 12, 2017."
Here are the subcommittees and co-chairs that were announced previously:
Working Group Subcommittee Co-Chair Assignments
Working Group Subcommittee
Co-Chairs
 Disease Vectors, Surveillance and Prevention
 Pat Smith and Ben Beard
 Pathogenesis, Transmission, and Treatment
 Wendy Adams and Estella Jones
 Testing and Diagnostics
 Lise E. Nigrovic and Vanila Singh
 Access to Care Services and Support to Patients
 Karen Vanderhoof-Forschner and Scott Cooper
 Vaccine and Therapeutics
 Dennis Dixon and New Working Group Public Member TBA
 Other Tick-Borne Diseases and Co-Infections
 Rich Horowitz and Allen Richards
According to the website, the members of each subcommittee will be announced before February 12.
The federal panel was established by the 21st Century Cures Act, to bring together diverse viewpoints. There is no word yet on who will replace Dr. Gary Wormser, who withdrew from the group after the Lyme community protested his major financial conflicts of interest.
(Update: HHS has appointed Dr. Robert Smith of Maine, to the vacant seat. Details.)