Lyme cases in Maine spiked again in 2017 to another record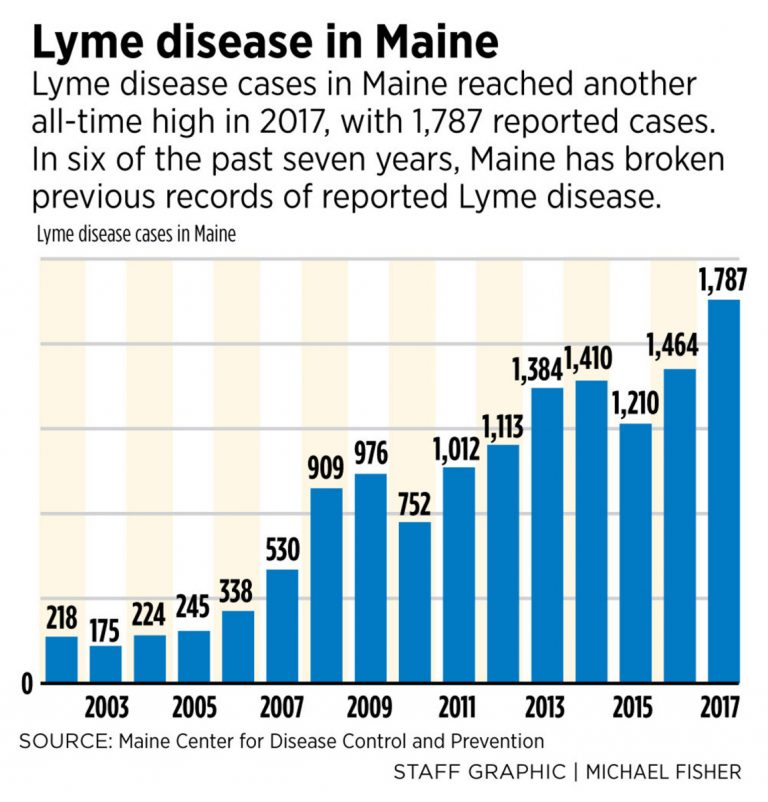 Portland Press Herald, Jan.19, 2018:
by Joe Lawlor
Lyme disease and anaplasmosis soared to record highs in Maine last year, with experts saying the relatively warm fall probably contributed to the increase in tick-borne illnesses.
Except for a slight downturn in 2015, reported cases of Lyme disease have now broken records in Maine every year since 2011.
There were 1,787 positive tests for Lyme in 2017, a 22 percent increase over the 1,464 Lyme cases in 2016, according to statistics compiled by the Maine Center for Disease Control and Prevention. READ MORE.