THE LYME TIMES: Death by medical discrimination?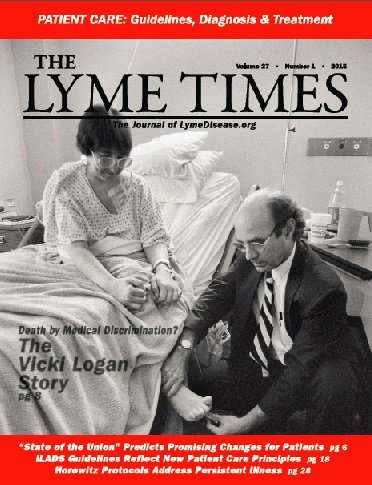 Our latest issue looks at the troubling case of Vicki Logan, a cautionary tale by Dr. Kenneth Liegner.
Other topics in this issue: lab tests for Lyme, co-infections, the ILADS guidelines, Dr. Richard Horowitz, patient support groups…and much more.
The issue is mailed free of charge to members of LymeDisease.org. Members can now also read the issue online. Click here for more information.