LYME SCI: Do sleeper cells hold key to "turning off" Borrelia?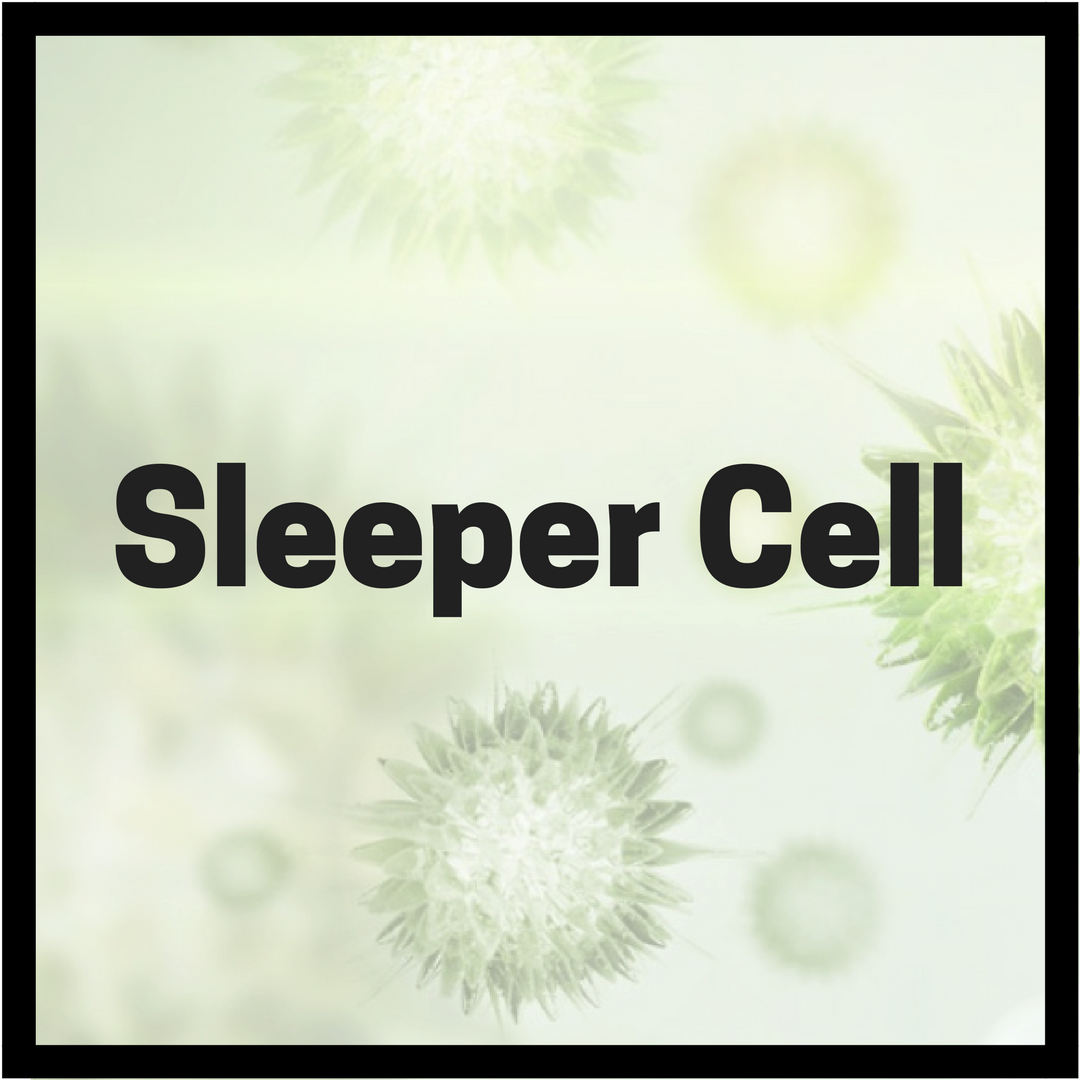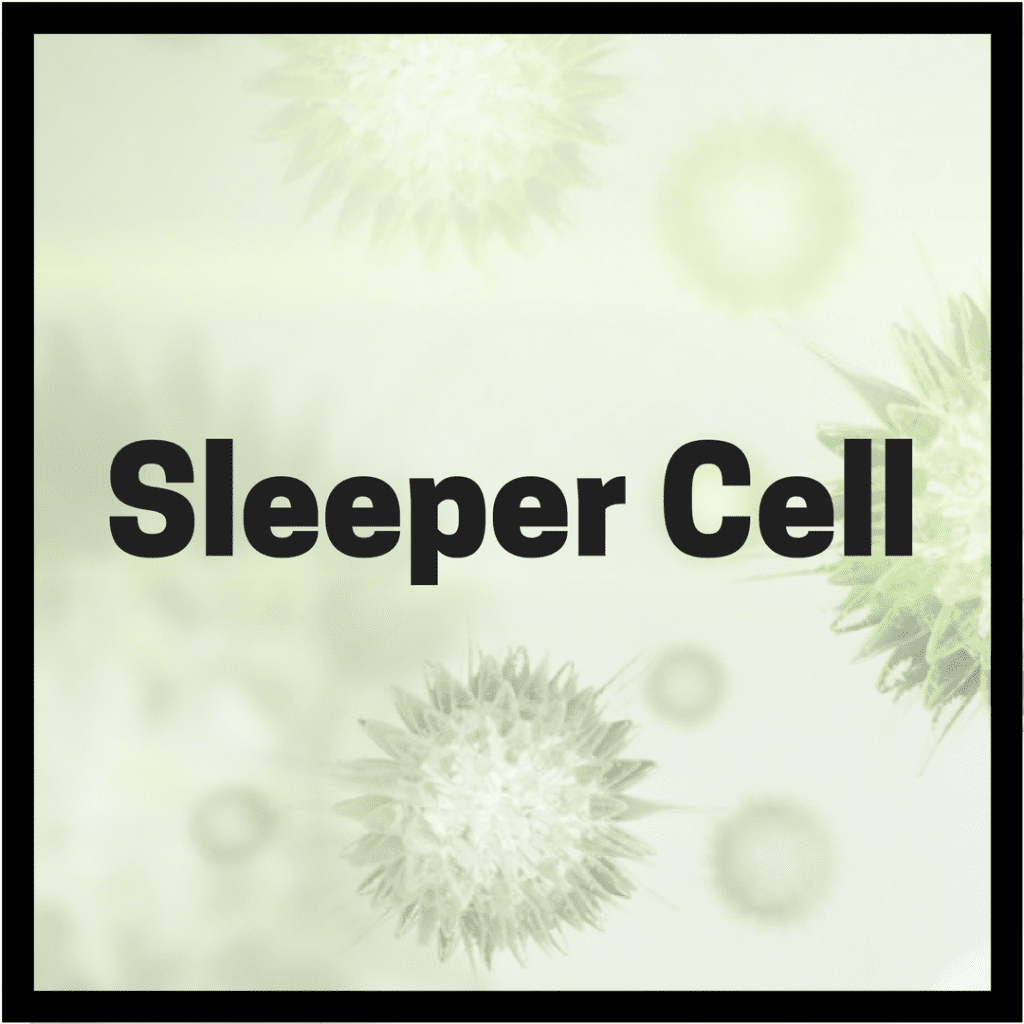 A recent article* about "sleeper cells," co-authored by researchers at New York Medical College and the CDC, acknowledges something many Lyme researchers have suspected for decades.
Namely, that Borrelia, the bacterium that causes Lyme disease, has well-developed mechanisms of persistence that permit it to survive in its hosts.
(*Since this blog was first posted, the CDC's affiliation with the original article has been removed. To see original notation, click here: BbSleeperCellsAug2017 )
These authors go farther and describe the genetic coding in Borrelia, called the "stringent response," which allows Borrelia to persist in the human host as well as the tick. Understanding the stringent response and the way it allows persistence may be key to advances in precision medicine and the development of more effective vaccines, diagnostic tests, and antibiotics.
The authors state:
The stringent response links cell division, bacterial growth, intermediary metabolism, chemotaxis and motility, morphotypic transformations, and virulence properties necessary to survive environmental challenges.. . . [These factors are] . . .essential for understanding the ability of this organism to persist in its hosts and will be critical to informing the design of relevant vaccines and antimicrobials.
As early as 1999, Dr. Willy Burgdorfer (the scientist who discovered the spirochete that causes Lyme disease) told the audience at the 12th International Conference on Lyme Disease that Borrelia appeared to exhibit a survival mechanism that helped it overcome or escape unfavorable conditions.
He believed that this survival mechanism made spirochetes capable of producing "prolonged, chronic and periodically recurrent disease."
How these cells evade antibiotics
According to the researchers, in the presence of antibiotics, sleeper cells may shut down many of their systems, take on different forms (such as round bodies and microcolonies) and stop replicating. Because many antibiotics are only effective on growing or active bacteria, these sleeper cells are thus able to evade treatment. The sole purpose of these sleeper cells is to survive and re-emerge when conditions are more favorable.
There is a growing body of evidence of persisters and persistent infection with Lyme disease including research by Embers at Tulane University, Lewis at Northeastern University, Baumgarth at UC Davis, and Zhang at Johns Hopkins University.
Dr. Ying Zhang and his group at Johns Hopkins University have done a great deal of work identifying multiple pathways that are involved in Borrelia persister formation.
Zhang states, "The stringent response has been shown to be an important persister mechanism in many other bacteria such as E. coli and M. tuberculosis.  However, this is just one of the many persister genes and part of the complex persister gene network."
Opening the door to precision medicine
The sleeper cell article is important because it looks into the genetic and microbiologic aspects of Borrelia, offering evidence of immune evasion, persistent infection and the potential for antibiotic resistance.
The authors identify what appears to be a genetic switch that turns off and on Borrelia's ability to adapt in hostile environments, both in the tick and in the human host.
Genomics–the study of genomes and how sets of genes function–opens the door to precision medicine. This a medical model that is tailored to each person's genes and environment.
As Dr. Neil Spector explains, with many types of cancer treatment, the key to personalized medicine is using genomic sequencing to find the genetic switch that is key to the organism's survival–and then turning that switch off.
Genetic markers and molecular targets are necessary for developing precision medicine. Because designer drugs are so desperately needed for Lyme disease, this study may provide the pharmaceutical industry a key to finding new treatments.
Dr.  Zhang of Johns Hopkins feels encouraged by the "Sleeper Cell" article adding:  "Clearly, this is an important step towards improved understanding of the persistence phenomenon in Bb, and more importantly, to design treatment against these persister targets including the stringent response."
LymeSci is written by Lonnie Marcum, a Licensed Physical Therapist and mother of a daughter with Lyme. Follow her on Twitter: @LonnieRhea  Email her at: lmarcum@lymedisease.org .
References: