LYMEPOLICYWONK: Part 1–New Study Shows Lyme Persists in Monkeys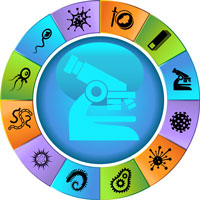 This is Part 1 of a series of posts I will do on this study. A new study by Drs. Monica Embers, Stephen Barthold and colleagues has found that the bacteria that cause Lyme disease, Borrelia burgdorferi (Bb) persist in monkeys after antibiotic treatment. It is the latest in a number of studies that have demonstrated persistent infection in animal models despite treatment. The issue of persistent infection in Lyme disease is a highly controversial issue. Probably the most controversial issue actually. The authors conclude that their studies "offer proof of the principle that intact spirochetes can persist in an incidental host comparable to humans, following antibiotic therapy." The study also found that the C6 antibody test gave false negative results in all of those treated with antibiotics and in more than ½ of those untreated. The presence of the bacteria was confirmed by other means. Both the lab tests and evidence of persistence are very important for Lyme patients because they show that Bb may persist after treatment even when antibody tests are negative.
Before drilling down into the details in other posts,  let me give you the 10,000 foot elevation overview. The Embers study asks three important questions that are critical to understanding what is going on with Lyme disease.
Does the IDSA 28 day protocol for treating early disseminated Lyme disease (defined as 4 months after inoculation) eradicate Bb or does Bb persist notwithstanding short term treatment?
Answer:  Bb persisted in 100% of treated monkeys.  This suggests that at 4 months post infection 28 days of treatment with doxycycline may be insufficient to eradicate infection. (Persistent infection was demonstrated by other means including PCR, culture, immunofluorescence, and xenodiagnosis.)
Does the Klempner 90 day treatment protocol (30 days IV Rocephin, followed by 60 days oral doxycycline) for treating late disseminated Lyme disease (approximately 7 months after inoculation) eradicate Bb or does Bb persist notwithstanding this treatment?
Answer:  Bb persisted in approximately 75% of the infected monkeys. This suggests that different treatment approaches that are longer or involve different or combined antibiotics may be more appropriate when Lyme disease has been present for more than 6 months. The authors state: "[T]he use of variable and pulse-dosing regimens of antibiotics may improve efficacy [43] and this warrants testing in an appropriate model."
Does the C6 antibody test accurately measure active infection?
Answer: The C6 antibody test detected active infection 100% of the time 27 weeks after inoculation for untreated monkeys. After 27 weeks, however, antibody response began returning to baseline and the test failed to detect active infection in approximately 60% of the untreated monkeys.  In addition, the antibody test failed to detect active infection in 100% of the treated monkeys.  This suggests that the C6 test is not sensitive enough to detect active disease in those who have had the disease for more than a few months or who in those who have been treated for the disease, but have persistent infection.
What is the take away message?  Lyme disease is hard to treat, may persist, and negative lab tests may not accurately reflect actual infection.
Because this study is so important, I am going to publish additional blog posts exploring in depth the implications of the study for chronic Lyme disease, early disseminated Lyme disease and diagnostic antibody testing.
Read additional parts of the series here:
Part 2–Treatment and Persistence
Part 3–IDSA 28-day treatment protocol fails to clear infection
Part 4–Lab tests fail to detect Lyme disease
Part 5–Of mice and men and monkeys
Read the journal article here.
References:
Embers ME, Barthold SW, Borda JT, Bowers L, Doyle L, Hodzic E, et al. Persistence of Borrelia burgdorferi in Rhesus Macaques following Antibiotic Treatment of Disseminated Infection. PLoS ONE. 2012;7(1):e29914. Available at: http://www.plosone.org/article/info%3Adoi%2F10.1371%2Fjournal.pone.0029914.
Klempner M, Hu L, Evans J, Schmid C, Johnson G, Trevino R, et al. Two controlled trials of antibiotic treatment in patients with persistent symptoms and a history of Lyme disease. The New England journal of medicine. 2001 Jul 12;345(2):85-92.
Wormser GP, Dattwyler RJ, Shapiro ED, Halperin JJ, Steere AC, Klempner MS, et al. The clinical assessment, treatment, and prevention of lyme disease, human granulocytic anaplasmosis, and babesiosis: clinical practice guidelines by the Infectious Diseases Society of America. Clin Infect Dis. 2006 Nov 1;43(9):1089-134
The LYME POLICY WONK blog is written by Lorraine Johnson, JD, MBA, who is the Chief Executive Officer of LymeDisease.org, formerly CALDA. Contact her at lbjohnson@lymedisease.org.