NEWS: Return of LYMErix, the "yuppie vaccine"?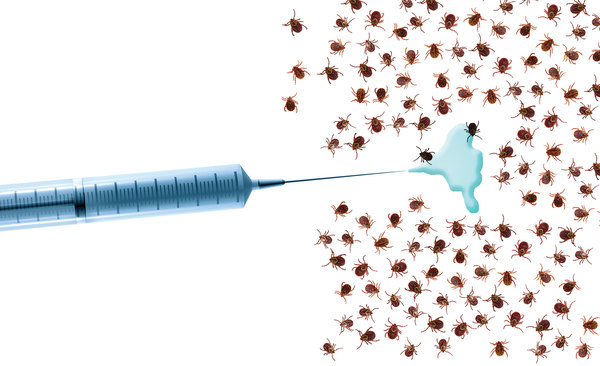 Nature Medicine looks into the history and controversy surrounding the Lyme vaccine pulled off the market in 2002 amid safety allegations. The reporter includes comments from LymeDisease.org's Dr. Raphael Stricker and Lorraine Johnson.
From "Nature Medicine," July 7, 2014:
by Cassandra Willyard
A couple of months ago, Karl Grossman awoke in the middle of the night with a terrible itch on the back of his thigh. He suspected a tick, but he couldn't get a clear view of the spot, even with a mirror, so he went back to bed. The next morning, he asked his wife to take a look. At first she thought the dark spot might be a freckle, but then she looked closer and saw legs. "It was the tiniest little pinhead deer tick," Grossman says—a hitchhiker he probably picked up working in his vegetable garden.