TOUCHED BY LYME: WBUR's Lyme series is a mixed bag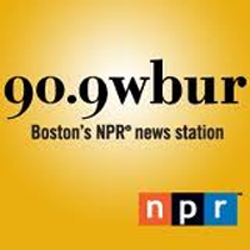 Since media coverage of Lyme disease can be a two-edged sword, I held my breath to see how a recent week-long series on Lyme by Boston NPR station WBUR would turn out.
Here's my take: This was a major undertaking by WBUR, for which the station should be commended. It recognized Lyme's huge impact in Massachusetts and shined a light on many aspects of Lyme disease the public needs to know. Personal stories were included, notably the compelling story of Barbara MacLeod, a former TV anchor/reporter with chronic Lyme. There was information about coinfections, the unreliability of Lyme lab tests, tracking Lyme disease cases, the history of the ill-fated Lyme vaccine, and more. They even live-streamed a panel discussion about Lyme over the internet. All valuable contributions to public knowledge.
But the series fell short in a crucial aspect: they never got a handle on how the highly contentious IDSA Lyme guidelines make it almost impossible for many people to get appropriately diagnosed. And how insurance companies use the guidelines to deny payment for Lyme treatment. Even when discussing the controversy over chronic Lyme, things were couched in terms of "a few doctors" who believe in long-term treatment, while "most doctors" don't support it. (Seeming to imply that "most doctors" must be correct.)
A blog accompanying the series featured Dr. Gary Wormser, identifying him only as an infectious disease doctor and medical professor. By failing to point out he is the chief architect of the IDSA Lyme guidelines, that he has self-disclosed financial interests in Lyme diagnostic tests and vaccines, and that he has been paid to testify in court against doctors who don't abide by the guidelines he wrote, the station fails to put his comments in the proper context for the audience.
Reporting on Lyme disease is long and complicated. WBUR's producers decided to avoid the political side of things. They said as much at the panel discussion, which didn't include any Lyme-treating physicians. The producers said they didn't want to get bogged down in controversy.
Alas, a series on Lyme disease that intentionally avoids Lyme politics misses the crux of the story: untold thousands of very sick people are systematically denied appropriate health care.
WBUR's reporters learned a lot about Lyme this time around. I hope they'll use their knowledge to continue to report on this important topic. And not shy away from the true story.
TOUCHED BY LYME is written by Dorothy Kupcha Leland, LymeDisease.org's VP for Education and Outreach. Contact her at dleland@lymedisease.org.