NEWS: Winners announced in Tick Prevention Video contest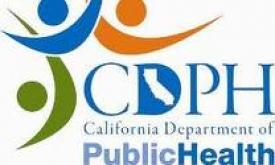 "Spray, Tuck, Zip" was the grand prize winner (18 years and above) in the Tick bite Prevention Video Public Service Announcement (PSA) contest, co-sponsored by the California Department of Public Health and the DEET
Education Program.
"Spray, Tuck, Zip" was created by CSU Dominguez Hills, Inglewood, Television Arts majors Danayia Stedham, 25, and Myeshia Horton, 24.
Click here to view the winning entry on You Tube.