NEWS: Severe under-reporting of Lyme in Martha's Vineyard?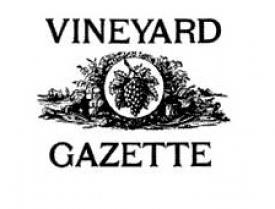 Early results from a research team in Martha's Vineyard point to serious deficiencies in how tick-borne diseases are reported, especially for Lyme disease.
From the Vineyard Gazette:
Study Shows Lyme Disease More Prevalent Than Reported
As the Island boards of health begin to engage in a five-year effort to battle tick-borne illnesses on the Vineyard, early field work from a group of medical students on the Island points to serious deficiencies in reporting tick diseases to state public health officials, especially for Lyme disease.
For two weeks ending last Friday, a team of rural health scholars, nursing and pharmacy students from the University of Massachusetts conducted 945 surveys on ferries, at the high school, at ESL classes and at local churches about tick-borne illness. The work complemented hours of interviews with Island health care workers and pharmacists also conducted by the students. The work is supported by a $250,000 grant from the Martha's Vineyard Hospital.
Click here to read the rest of the article.