TOUCHED BY LYME: Remembering Wisconsin's beloved Lyme doctor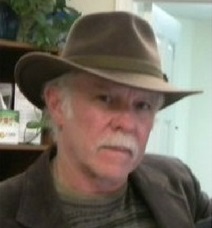 I was saddened to learn this week about the death of Dr. John Hoffmann, a well-known and much beloved Lyme doctor from Wisconsin. I only met him once, at an ILADS conference, but I've heard of him from Wisconsin Lyme patients for years.
In 2011, Hoffmann's license was suspended by the state medical board for reasons widely assumed to be related to his willingness to treat chronic Lyme patients. At that time, thousands of Lyme patients stepped up to write supportive letters about him and donate to his legal fund. Some spoke to the medical board on his behalf. Eventually, he was allowed to resume his practice. (Read background on the medical board situation here.)
What follows is a remembrance from longtime Wisconsin Lyme advocate Mike Nichol.
It is with great sadness that we inform you of the passing of Dr. John G. Hoffmann. "Doc," as he was affectionately called by everyone, will be greatly missed. Dr. Hoffmann's remarkable life and caring was taken on May 7, 2017.
Dr. Hoffmann successfully treated thousands of Lyme patients over the years. His labor of love for his patients often came at great personal cost to himself. In those trying times, the Lyme community rallied around the man who sacrificed so much. I recall vividly the outpouring of letters and support from moms and dads thankful that their once wheelchair-bound children could run on the track team again, or their child that had lost the ability to speak in complete sentences was now an honor student.
He pulled dozens of children out of wheelchairs. Hundreds of these letters and testimonials to Dr. Hoffmann were placed into a binder and given to him many years ago, so he knew how much everyone loved and appreciated him. I wonder how many disabled children his detractors pulled from wheelchairs?
Broken bodies and crushed spirits hobbling down the steps of his tiny basement office to regain the hope that we had all lost so long ago. A $125 office visit so your child could walk again. Many could not afford even this token amount. Doc would get paid in chickens and be thankful for the eggs.
Dr. Hoffmann offered three things to all his patients. Calm, hope, and finally, healing. His quiet confidence, his fatherly knowledge, his straight talk, his cowboy boots and hat presented a man genuine in spirit and compassionate in heart.
He afforded himself the luxury of a two-week hunting vacation each fall out west. Riding Amtrak, viewing the wide expanse of the western United States, while the size paled in comparison to the diameters of his heart.
Dr. Hoffmann's own Lyme disease battle had a resurgence several months ago, but he never wavered in treating his patients. We all owe our lives and the lives of our loved ones to Dr. John Gregory Hoffmann.
There is only one "Doc." There will be no other.
****
From the Shimon Funeral Home obituary:
A time of visitation and support for family and friends will be held at St. Kilian Catholic Church, 264 W. State St., Hartford on Thursday, May 11 from 4:00 p.m. – 7:00 p.m.
Mass of Christian Burial will be celebrated at St. Kilian Catholic Church, on Friday, May 12 at 10:30 a.m.
Committal Service will be held at Clearwater Lake Cemetery on Friday, May 12 at 4:30 p.m.
A gathering will be held after the committal to continue the memories and fellowship at the Oneida Village in Three Lakes, WI. In lieu of flowers, memorials are appreciated to St. Kilian Catholic Church, St. Theresa Catholic Church, Three Lakes, WI or www.wisconsinlymenetwork.org.
TOUCHED BY LYME is written by Dorothy Kupcha Leland, LymeDisease.org's VP for Education and Outreach. She is co-author of When Your Child Has Lyme Disease: A Parent's Survival Guide. Contact her at dleland@lymedisease.org.