TOUCHED BY LYME: Is it Lyme or "school avoidance"?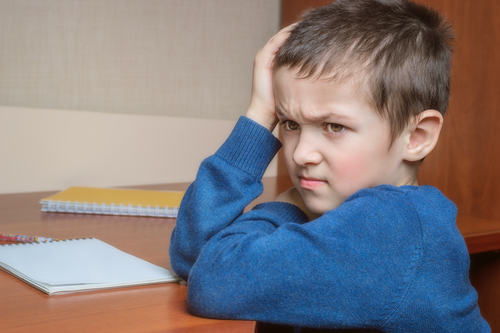 I recently received the following message from a school nurse:
We have a 12-year-old student who was diagnosed with mono in early October. He has continued to miss a large amount of school and was diagnosed with Lyme disease last week. Mom is telling us that it was transmitted to him in-utero. Is this a valid method of transmission?
Also, what should our expectations be as far as school attendance and participation in normal middle school activities? I suspect that there is some school avoidance going on as well but don't want to assume that if this is truly the course of the disease. Thank you for any insight into this situation.
Here's my reply:
Yes, unfortunately, Lyme disease can be transmitted in-utero. Find out more about this on our website, which provides many useful links for more information.
In some cases, the child may have been born with Lyme, but the immune system held it at bay until something else changed. In the case you cite, the triggering event might have been the mono. Also, in many cases, the onset of puberty seems to stir up previously undetected Lyme disease.
Regarding expectations of children with Lyme disease and schooling: alas, this can be difficult terrain to navigate. Lyme can affect children in many ways that interfere with the educational process. It can profoundly interrupt their ability to obtain restorative sleep, contributing to fatigue and difficulties focusing on school work. Children with Lyme may have gastrointestinal upsets requiring almost constant access to a bathroom. Some students suffer from sensory overload or intense headaches that make it hard to function in a typical classroom. Others may have cognitive issues such as problems with short-term memory, organizing their thoughts, and following through on assigned tasks.
Coping strategies for such circumstances are included in the book,  "When Your Child Has Lyme Disease: A Parent's Survival Guide," which I co-authored with Sandra Berenbaum, LCSW, a psychotherapist who specializes in counseling families with Lyme disease. Much of the book deals with school-related issues. You and other school staffers might find this information helpful as you work with this family to meet the child's educational needs.
Some children with Lyme are so impaired that they have to leave the regular classroom, perhaps having home-bound instruction through the district or some version of independent homeschooling. However, others are able to continue going to school, with appropriate accommodations to their situation. Some may benefit from a 504 plan or an IEP.
Thank you for contacting us. According to the CDC, more than 300,000 people are diagnosed with Lyme every year in the US–and 25% of them are children between the ages of 5 and 14. This means there are a lot of school-aged children and their families struggling with the complex issues presented by Lyme disease. I hope that you and your fellow educators can find ways to help this family through this difficult time.
TOUCHED BY LYME is written by Dorothy Kupcha Leland, LymeDisease.org's VP for Education and Outreach. She is co-author of  When Your Child Has Lyme Disease: A Parent's Survival Guide. Contact her at dleland@lymedisease.org. On Twitter, she's @dorothyleland.