Delaware lawmakers unveil plan to fight Lyme disease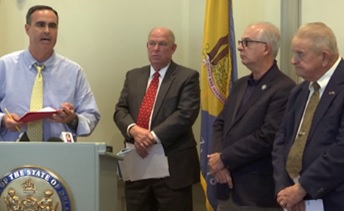 WMDT, Dec. 10, 2015:
By Greg Guidone
State leaders say with their new four-pronged approach, they now have the beginnings of a battle plan to take down ticks and Lyme Disease in Delaware.
Unveiled Thursday at Legislative Hall, lawmakers say these initiatives aim to educate the public and doctors while eliminating the financial burden associated with Lyme.
"We've had families who have been bankrupt. We've had families who had to move out of Delaware, and we just can't have that happen." Senator Ernie Lopez tells 47 ABC. READ MORE.