TOUCHED BY LYME: Dr. Jones goes to CT Supreme Court on March 14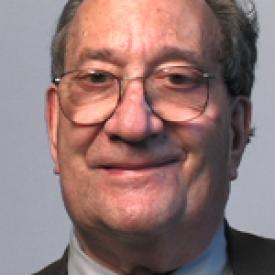 The court will examine the question of "burden of proof" in actions by the medical board.
Dr. Charles Ray Jones, the well-known Lyme-treating pediatrician who has been harassed for years by the Connecticut state medical board, will take his appeal to the CT Supreme Court on March 14.
Jones has been embroiled in controversy because he does not follow the diagnosis and treatment guidelines of the Infectious Diseases Society of America (IDSA).  In 2010, he was fined $10,000 and forced to pay for a court-mandated monitor in order to continue his practice of treating children for Lyme disease. (This financial blow came on top of years of legal fees that have continued to this day.)
The case against Jones is one of a number of predatory cases where the IDSA targets physicians who don't comply with the group's guidelines.
According to Dr. Sheila Statlender, who has been involved in efforts to support Dr. Jones, the court will not be hearing the entire set of charges from the first case. Instead, the justices will look at a very specific but compelling question: the burden of proof that medical boards are held to in proceedings against physicians. Dr. Jones' attorney, Elliott Pollack, is arguing that the standard is too low, making it too easy for the board to rule against physicians.
As Statlender explained in an email:
By comparison, the standard in criminal proceedings is "beyond a reasonable doubt."  In the legal profession, for yet another comparison, the standard or burden of proof that attorneys are held to is not as high as the one in criminal proceedings, but higher than the one applied to physicians. 
If Dr. Jones prevails, it could have the effect of overturning the convictions against him.  It also would have very important implications for all physicians!
If this occurs, the Connecticut Medical Examining Board (CMEB) has stated that it would retry him according to the new burden of proof.  That would mean additional huge costs for CT taxpayers, for cases in which no harm whatsoever has come to the patients involved (on the contrary!)
Some Lyme patients and activists have wondered if they should be outside the courthouse, showing support for Dr. Jones on the 14th. Dr. Jones and his team have said no, that would not be good at this time.
We'll all be watching closely to see what happens next. Stay tuned!
Click here to make a donation.
TOUCHED BY LYME is written by Dorothy Kupcha Leland, LymeDisease.org's VP for Education and Outreach. Contact her at dleland@lymedisease.org.