TOUCHED BY LYME: Doxycycline shortage causes prices to skyrocket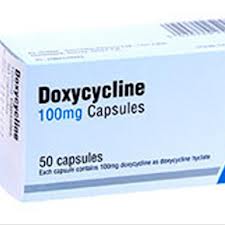 The previously inexpensive drug is often prescribed for Lyme disease.
A nationwide shortage of doxycycline, a drug often prescribed for Lyme disease as well as other conditions such as sexually transmitted diseases, acne, and malaria, is causing prices to skyrocket. Yesterday, the Los Angeles Times reported on a woman whose out-of-pocket expenses ballooned from $4.60 for a 60-day supply to $165. I posted a link to that article on the LymeDisease.org Facebook page, and received some eye-popping comments from readers. Here's a sampling:
"Mine was 300."
"Mine went from $4 to $399. With insurance I paid $101.23."
"I paid 167.00 after insurance…50% of real price for 120 pills at Walmart."
"Mine went from $17.00 to $400.00. It's insane."
If you find yourself in this position, I've got a couple of suggestions that might help somewhat.  Go to the NeedyMeds website and do this.
One: download and print a pdf of their prescription discount card. This is accepted at most major pharmacies across the country, doesn't require you to fill out any financial information, and may offer you some relief at the pharmacy cash register.  (Decisions about which drugs are discounted, and how much of a break you receive vary from pharmacy-to pharmacy and drug-to-drug. Check out your options.)
Two: on the home page of the NeedyMeds website, look at the right hand column. There's a place to fill in the name of your drug and your zip code.  This will list pharmacies in your area that offer a discount coupon for your drug. (You download and print the coupon with the click of a button.) For my zip code, I found a dozen pharmacies listing coupons for doxycycline ranging in price from $80 to $262. (That's for 100 mg strength. If you bump up to the 150 mg strength, prices range from $375 to $445. Yikes!)
Even 80 bucks is out of the reach of many suffering Lyme patients, though it's obviously better than $262. You should also discuss the situation with your doctor, to see if a more readily available drug might be suitable in your case.
Health officials blame the shortage on increased demand and manufacturing delays. The Food and Drug Administration says doxycycline will be in short supply for at least several more months.
For more information about the shortage of doxycycline and other drugs, visit www.fda.gov/Drugs/DrugSafety/DrugShortages/ucm050792.htm.
TOUCHED BY LYME is written by Dorothy Kupcha Leland, LymeDisease.org's VP for Education and Outreach. Contact her at dleland@lymedisease.org.