TBD Working Group set to meet June 4. Many questions remain.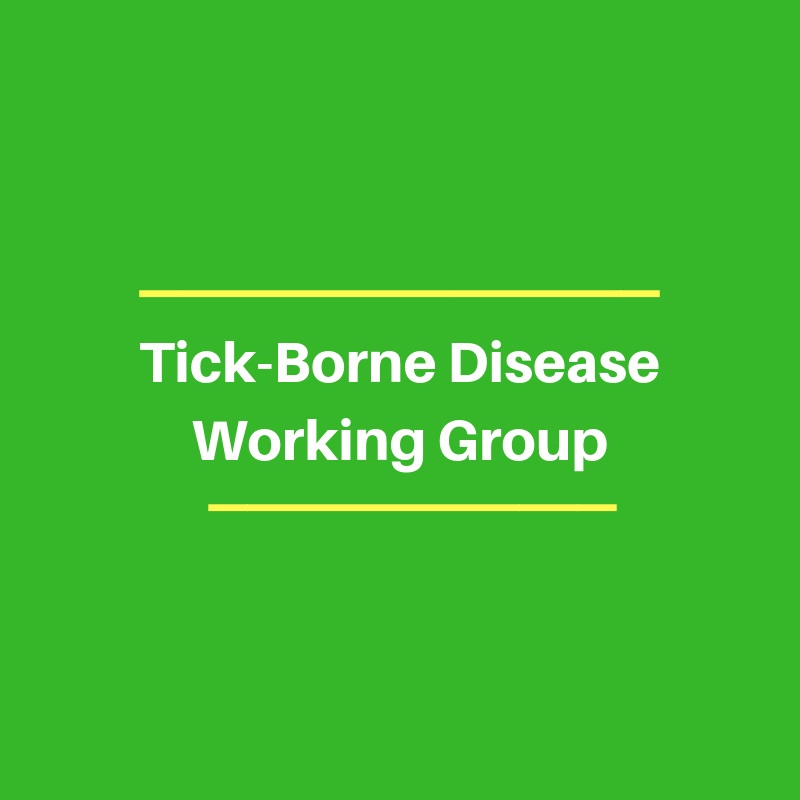 The next meeting of the federal Tick-Borne Disease Working Group is set for Tuesday, June 4, in Washington DC.
But there are many unanswered questions, including: who will sit on the panel?
Here's what the Department of Health and Human Service's website says:
June 4, 2019–The ninth meeting of the Tick-borne Disease Working Group (TBDWG) will be held at the Holiday Inn Washington-Capitol, 550 C Street SW, Washington, DC 20024, from 8:30 a.m. to 5:00 p.m. Eastern Time. The TBDWG members will focus on plans to develop the next report to the HHS Secretary and Congress on federal tick-borne activities and research, taking into consideration the 2018 report.
Registration: In-person attendance at the meeting is limited to space available. On the day of the meetings, seating will be provided first to persons who have preregistered 

. People who have not preregistered will be accommodated on a first come, first served basis if additional seats are still available 10 minutes before the meeting starts.
Members of the public may also attend the meeting via webcast. Instructions for attending via webcast will be posted by Monday, June 3.
On May 15, the Infectious Diseases Society of America said that one of its members, Dr. Eugene Shapiro, had been named to the TBDWG. But HHS has been mum on that topic.
Shapiro has waged war against Lyme patients, their treating doctors, and researchers whose work they cite, for years now. Hence, LymeDisease.org started a petition on Change.org.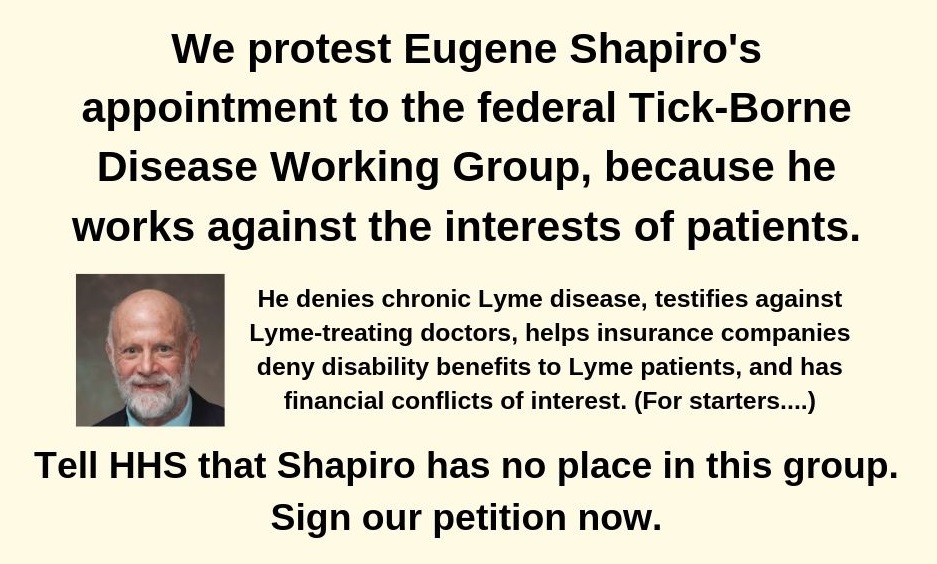 As of this writing, more than 17, 825 people have signed it. How about you?
Click here for more about why we object to having Shapiro on the panel.
Click here for background on the TBDWG.
Click here for HHS's information page about the June 4 meeting.