'Your sick card is up': How David Foster ended marriage to Yolanda Hadid as she battled Lyme disease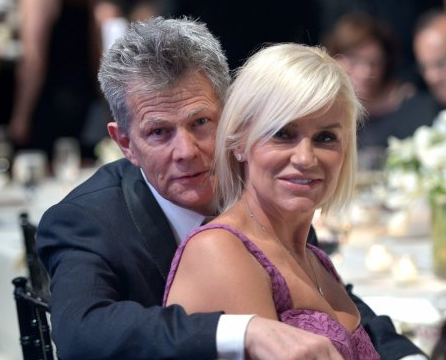 International Business Times, UK, July 26, 2017:
by Sutrishna Ghosh
Opening up about her struggles with Lyme disease, former model and mother of Gigi and Bella, Yolanda Hadid has revealed painful details from her past including the moment she was dumped by her ex David Foster.
The Real Housewives Of Beverly Hills star makes the shocking revelations in an upcoming memoir – titled Believe Me: My Battle with the Invisible Disability of Lyme Disease – that releases on 12 September. READ MORE.
Daily Mail, July 25, 2017:
By Karen Ruiz
EXCLUSIVE: Yolanda Hadid reveals she was treated with frog venom for Lyme disease, ridiculed by her RHOBH co-stars for faking it and cruelly dumped by David Foster who told her 'your sick card is up'  READ MORE.
Read about other celebrities with Lyme disease: