TOUCHED BY LYME: Same-old, same-old from the CDC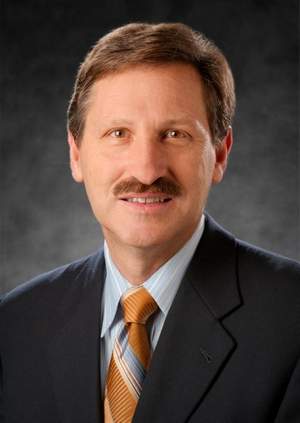 The agency stubbornly adheres to its party line, denying care to suffering Lyme patients.
The Poughkeepsie Journal—located smack-dab in the middle of one of the most Lyme-endemic regions in the country—has been publishing an on-going investigative series on Lyme disease since last August. The May 20th installment, by Mary Beth Pfeiffer, was entitled "Chronic Lyme—is it real?" Among other things, the article gave details of 3,000 recently released emails showing how federal health officials at the CDC and NIH have been cozying up to one side of the Lyme disease debate—the Infectious Diseases Society of America and its minions—to the detriment of Lyme patients and the doctors who treat them.
Dr. Lyle Petersen, director of the CDC's vector-borne diseases division, wrote a response to that article, published this weekend. Interestingly, Petersen chose not to address the issues raised by the emails at all. Instead, he devoted his 600 words to underscoring the tired, same-old, same-old CDC position on Lyme disease: most patients are cured quickly, current lab tests are just fine, long-term antibiotics should never ever be given for Lyme disease, blah, blah, blah. He tossed in a few uncomplimentary remarks about ILADS, and then encouraged readers to check for ticks often and avoid areas with high grass or leaf litter.
Here's what I wrote in the comments section of the Poughkeepsie Journal:
Dr. Petersen, what would you do if your child was sick and getting sicker, and none of the doctors who follow the CDC recommendations would do anything at all to help her? Would you accept that answer—and let your child spend the rest of her life in pain and misery–or would you try another path? My family, and countless families like us, tried another path.
When we wheeled our daughter into her first appointment with an ILADS doctor, we'd already been kicked to the curb by doctors who follow the CDC's Lyme recommendations. We wondered if our then-teenage daughter would spend the rest of her life in a wheelchair, often bedbound, unable to continue in school because of physical and neurological symptoms, unable to care for herself. It was the only option a CDC-endorsed treatment plan would allow.
Our daughter's Lyme treatment was slow and difficult. However, after a variety of protocols, including long-term antibiotics, things got better. The brain fog lifted, the pain subsided, and one beautiful day, she didn't need the wheelchair any more.  Now, she's a thriving, 21-year-old college student—something we barely dared dream about before we stepped beyond the bleak shadows cast by the CDC's recommendations for her care.
Tens of thousands of Americans face a similar situation every year and the CDC does nothing for them. Worse than nothing. CDC policies effectively deny them access to lifesaving care. The CDC doggedly adheres to out-of-date treatment guidelines and ignores scientific reality. This does as much harm as the spirochete that causes this insidious disease! These public servants who are supposed to protect the public health in fact do the opposite.
So, Dr. Petersen, what's your answer to my question? Would you deny your child the opportunity for a normal life, in stubborn allegiance to the CDC's useless guidelines? Or would you try another path?
Click to read Dr. Petersen's article.
Click to read "Chronic Lyme—Is it Real?"
Click to read Under Our Skin producer Kris Newby's response to CDC emails.
Lyme disease is a critical public health issue that government officials continue to deny and ignore. Not only do individual people suffer terribly, but society at large takes a hit in terms of lost productivity and increased costs. Adults with Lyme can't work to support their families, children with Lyme either can't go to school at all or need expensive special education services.
And here's the best response the CDC can come up with: If you've got Lyme, don't treat it for more than a few weeks. If you don't have Lyme, avoid walking in tall grass.
If current CDC officials can't do better than that, they ought to step aside and let somebody else take over.
Please leave comments on the newspaper's website and feel free to post a copy of them below as well.
TOUCHED BY LYME is written by Dorothy Kupcha Leland, LymeDisease.org's VP for Education and Outreach. Contact her at dleland@lymedisease.org.