NEWS: Rocky Mountain Spotted Fever poses threat at Apache reservation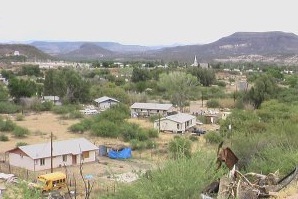 San Carlos Apache Indian Reservation, in southeastern Arizona, has seen more than 200 cases of tick-borne RMSF in the last five months.
From the Arizona Silverbelt newspaper:
Posted: Wednesday, Aug 8th, 2012
BY: Holly Sow/ Editor
Globe ― It is summer and with the monsoon rains, brush, weeds and grass have enjoyed renewed growth. While the rains are always welcome in the hot summer months, the increased risk of the Rocky Mountain Spotted Fever (RMSF) disease through tick bites is a real threat, especially to children and the elderly. This spring and summer, San Carlos has been working to combat the effects of this disease on the reservation. In San Carlos, according to the Department of Health and Human Services, more than 200 children have been treated for RMSF since March.
There are ongoing efforts to contain the spread of the disease through spay and neuter clinics. These clinics are intended to reduce the number of stray animals that can carry ticks, among the most common the brown dog tick.
Click here to read the rest of the article.