TOUCHED BY LYME: CDC's "Lyme stories" leave out the big picture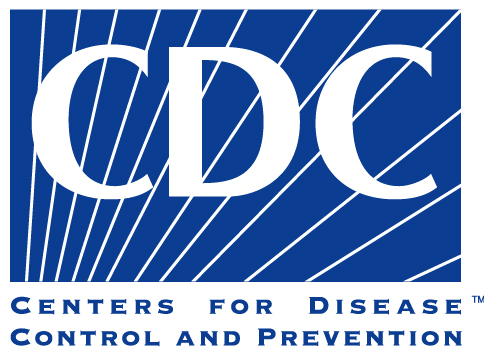 A new feature on the Centers for Disease Control's website takes a narrow view of Lyme diagnosis.
The CDC just started something new on its website called "Lyme disease stories." As I write this, two have been posted so far. One is a video focusing on a man named John, who started feeling ill on a Boy Scout camping trip with his son. When he returned home, he noticed a bull's-eye rash on his hip. He went to the doctor, who started him on doxycycline for Lyme disease.  Here's what happened next, in John's own words (yellow highlighting is mine):
He told me that it's better to go ahead and treat it, that there wasn't a need at that moment to do a test given how it was presenting and how it was feeling. He said a round of doxycycline might be the best method to help me out. The first couple of days afterwards I was still kind of feeling achy. I missed one day of work on Monday feeling kind of feverish and achy. But I was back at work by Tuesday. By the next Saturday felt fantastic. I was back to my old self again.
The second story focuses on a woman named Linda, who reports that she has had Lyme disease twice.  The first time, she didn't see a tick, but developed two bull's-eye rashes, and went to her doctor for a Lyme test. Here are her words, with highlighting from me:
About 5 days later, before the test results even came back, I began to develop flu-like symptoms.  I remember the symptoms coming on quite rapidly one morning. By early afternoon, I was quite sick with a high fever.  It was a Saturday, so I drove myself to the afterhours care at our HMO.  I remember having a horrible headache; the worst one I have ever had and all my muscles hurting. Because I was so ill and all my symptoms were consistent with Lyme infection, the doctor put me on antibiotics right away–even though the test results were not yet back. The test did eventually come back positive. My symptoms cleared up very quickly, within a couple of days.  I have no lingering symptoms at all.
I got Lyme disease a second time about 3 or 4 years ago.  I had what appeared to be a scab on my hip that wouldn't go away.  I finally picked the scab off; later I realized that the scab was probably a tick.  I had a small rash that developed around where the scab had been and showed it to my friend who is a physician's assistant.  She suspected that it could be Lyme.  I made an appointment with my doctor who ordered a test.  He prescribed antibiotics even before the test results came back positive.  Because I took the antibiotics right away, I never got sick like I did the first time and never had any other symptoms. 
Isn't it amazing that all three instances involve patients getting immediate Lyme treatment without waiting for test results? And, in all three cases, the treatment apparently worked.
I don't see people like John and Linda at Lyme events. Because (if we take the CDC at its word) prompt and appropriate treatment cured them. They don't need to even think about Lyme disease any more, let alone show up at support group meetings or patient conferences.
I hear different stories in the Lyme community: Doctors who won't even test for Lyme, let alone offer treatment, because "there's no Lyme around here." People given ELISA tests in the early stages of infection (even though it can take weeks to produce measureable antibodies) and then told their negative test results "prove" they can't possibly have Lyme. Treatment denied even after a positive test because "this has to be is a false positive."
And that's not even getting into the issue of people who have been sick and misdiagnosed for years, and have developed a whole range of systemic problems. Or the complexities raised by coinfections.
The two stories the CDC posted are in fact strong arguments for prompt treatment following a clinical diagnosis of Lyme (based on symptoms and medical history, not lab tests.) In both cases, the patients exhibited bull's-eye rashes—clear evidence of Lyme disease. Their doctors were right to treat them immediately.
Linda had a bull's-eye rash and flu symptoms. Her doctor started antibiotics. What if her test had subsequently come back negative? (The ELISA is known to miss as many cases as it finds.) Would the doctor have stopped the treatment? Many do.
And, of course, not everyone with Lyme develops a rash. The CDC doesn't address that scenario. And if you have no rash and a negative Lyme test? What then?
I'll tell you what happens to those people. Treatment is denied, their opportunity to nip this insidious infection in the bud is lost, and their health spirals dramatically downward.
So, CDC, you've started the ball rolling with these Lyme stories. You've shown us two people lucky enough to be properly diagnosed and promptly treated.
Now show us the bigger picture. The untold thousands of sick people routinely denied early treatment that could save them from a world of hurt. The young people robbed of their childhoods, and the high price paid by their families and the school districts charged with educating them. How the CDC's own Lyme surveillance criteria is wrongly used to deny treatment to Lyme patients. (I can give more suggestions if you need them!)
Now that would be a story worth listening to.
Click here to see the CDC's page.
.
TOUCHED BY LYME is written by Dorothy Kupcha Leland, LymeDisease.org's VP for Education and Outreach. Contact her at dleland@lymedisease.org.