Northern California Lyme Walk and Health Fair, May 18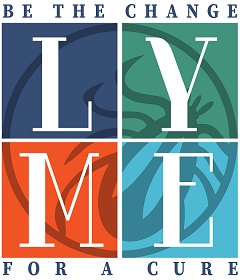 LymeDisease.org and Gordon Medical Associates welcome you to participate in the first annual Northern California Lyme Walk and Health Fair.
It will be held in Corte Madera, which is 15 miles north of San Francisco, via Highway 101. Feel free to bring family and friends.
Location:
Corte Madera Town Park
498 Tamalpais Drive
Corte Madera, CA 94925
Health Fair and Speakers: starting at 3 pm
Learn:
How to protect yourself and your family from Lyme and other tick-borne diseases
What to do if you do get infected
What to do if you've been infected, either a short or a long time
Healing strategies
How you can help change the future for people with Lyme disease
Speakers include Eric Gordon, MD; Wayne Anderson, ND; Nafysa Parpia, ND, all of Gordon Medical Associates.
4:30 Group photo. Wear something green. (If you like, you can order Lyme gear here.)
4:30 to 5:30 Lyme Walk
(Alas, due to insurance liability issues, we have to ask you to leave your dogs at home. We love them, but we cannot accommodate them at this event. However, feel free to post a picture of your pets–and/or yourselves–in Lyme Awareness regalia. And tag us on Facebook, Twitter, Instagram or Pinterest with the hashtag #LymeAwarenessMonth.)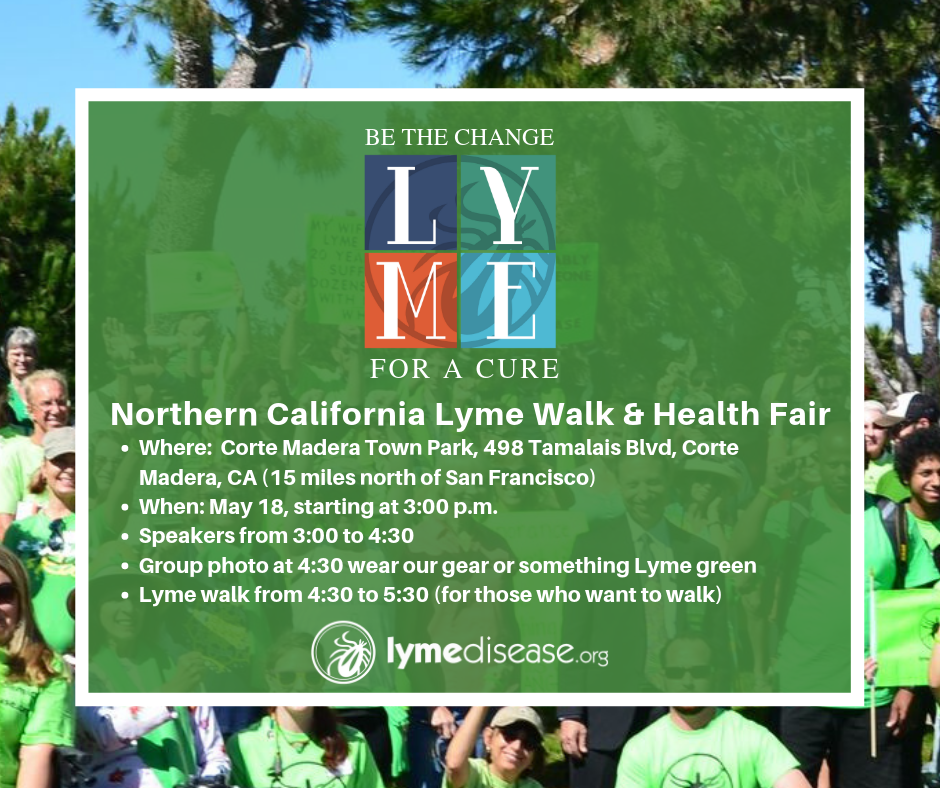 Not able to join us? Here's how you can Create your own Facebook Fundraiser. Anyone who raises more than $50 will receive a free yearlong membership to LymeDisease.org.    
Fun Apparel & Selfies
T-shirts and lots of fun accessories are available in our web store.