Support LymeDisease.org with your own Facebook fundraiser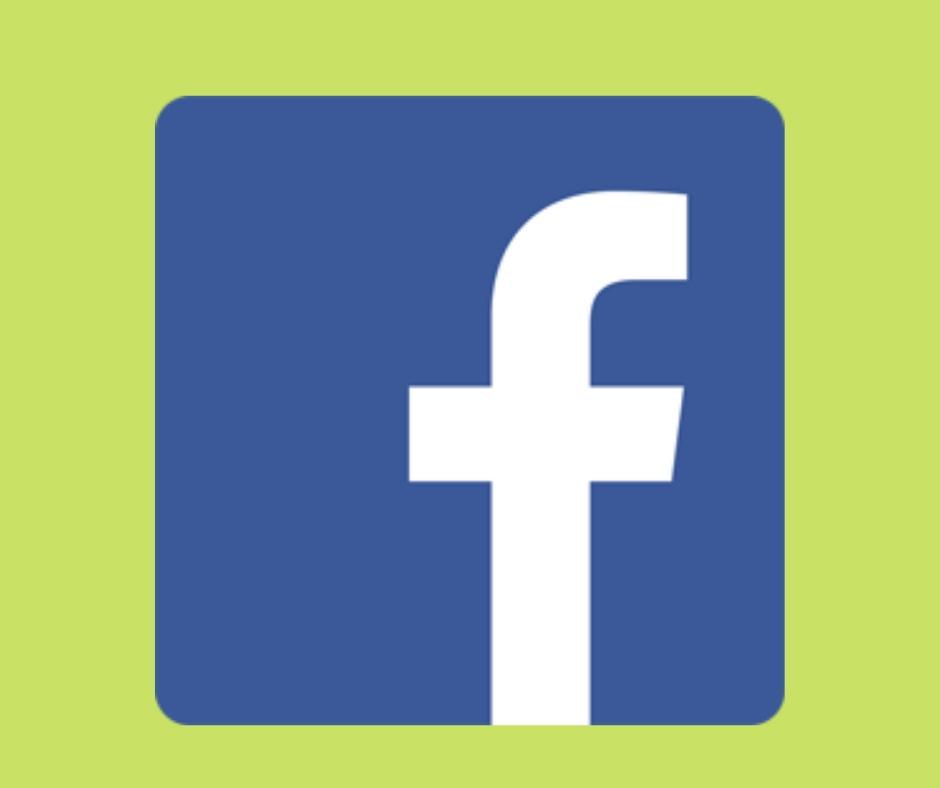 May is Lyme Disease Awareness Month. It's a chance for the Lyme community to share information on how to prevent Lyme and tick-borne diseases, and shine a spotlight on the need for better medical treatment for people with Lyme disease. Of course, we aim to do that every month of the year.
One way that you can help support LymeDisease.org's advocacy work is by forming your own fundraising campaign on Facebook.
Forming your own fundraiser on Facebook is a simple way to support our mission, and let your friends know how dear to your heart this cause is. And the best news is that 100% of the proceeds go directly to LymeDisease.org. (Facebook does not take any percentage of the money you raise. If 10 of your friends donate $10 each, LymeDisease.org will receive the full $100.)
Take a look
Here's a sampling of just a few of the people who have raised money for us this year. (You can see more by going to our Facebook page and clicking on "Fundraisers.")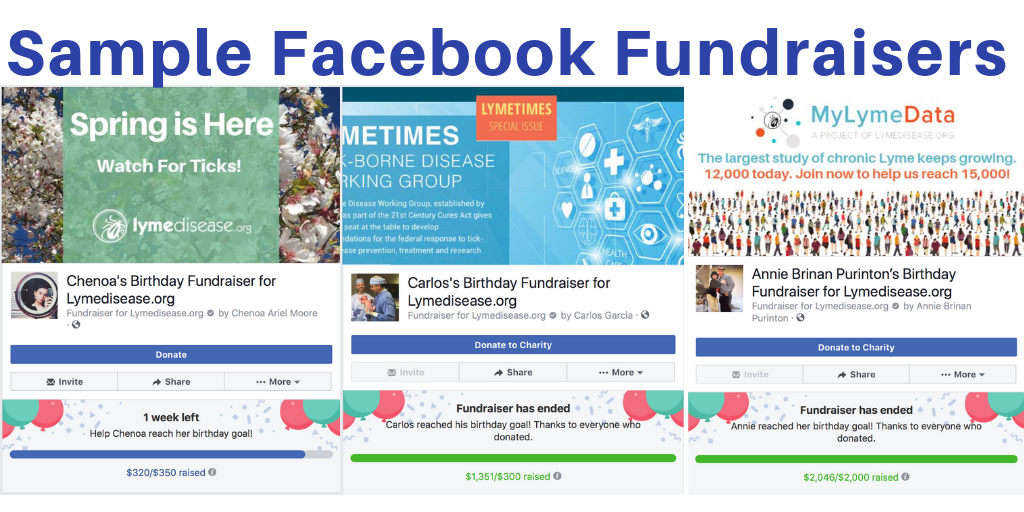 Why support LymeDisease.org's mission? 
LymeDisease.org is a 501(c)(3) nonprofit organization founded 1989, making it the oldest Lyme advocacy organization in the nation. This year we celebrate our 30th year of providing breaking news, up-to-date science, valuable information on prevention, the latest in treatment, and healthcare policy analysis. Our website has over four million visitors every year, all made possible by donations from supporters like you.
What we do
MyLymeData is the largest patient-driven research study ever conducted, with over 12,000 Lyme patients participating.
Grass roots advocacy We help promote policy change through online petitions and surveys. In 2018, we surveyed the Lyme community and used your answers to provide comments to the Office of Civil Rights (OCR) about proposed changes to federal health privacy regulations.
We are a news hub for information about Lyme disease and other tick-borne diseases. Via our website and blogs, our social media platforms, our digital quarterly the Lyme Times, our events calendar and our weekly email newsletters, we let you know what's happening. (Our social media reached over 7 million viewers last year.)
Our Physician Directory helps patients find a Lyme-literate doctor near them. (Over 13,000 people have accessed the directory.)
Our Symptom Checklist helps people document their exposure to ticks and common symptoms to take to their doctor via a printable pdf. (Over 2 million people have viewed our symptom checklist.)
Three of our Board members were appointed to subcommittees of the federally mandated Tick-borne Disease Working Group. Their input was instrumental in providing Congress with the tools needed to make decisions in policy, and has directly led to an increase in federal funding to the CDC and the NIH research budgets for Lyme disease.
Our CEO, Lorraine Johnson, JD, MBA, co-authored the ILADS Lyme disease treatment guidelines, and sits on several national healthcare advisory panels including the Patient Centered Outcomes Research Institute (PCORI), Cochran Collaboration, and the Society to Improve Diagnosis in Medicine (SIDM). In addition, she has spoken to state, federal and international government agencies and at healthcare policy conferences throughout the world.
Start your fundraiser today
If you are on Facebook, you can follow these steps to create a fundraiser during the month of May.
It's easy to do:
Click "Fundraisers" in the menu of your News Feed (or on the LymeDisease.org home page)
Click "Raise Money"
Click "Charity"
Type "LymeDisease.org" in the "search for non-profit" space
Set a dollar amount for your fundraising goal
Set a date for your fundraiser to end
Select a cover photo (or use the one provided)
Enter a description of the organization and your reasons for the fundraiser (or use the one provided)
Hit "Create."
Stand with us
LymeDisease.org is grounded in the principles of patient empowerment, participation, and self-determination. We fight to make the patient voice stronger to support science-based advocacy, bring about legislative change, and create a future where Lyme patients can receive the treatments they need to get well.
LymeDisease.org empowers individual patients by educating them, amplifying their collective voice, and providing research tools like our published big data surveys and the MyLymeData patient registry.
Your donation makes it possible for LymeDisease.org to advocate for change, raise awareness and fund research that can improve patients' lives.
To start your own fundraiser for LymeDisease.org, go to our Facebook page or yours. (If your fundraiser raises at least $50, we'll give you a year's free membership in LymeDisease.org.)