Nominations open for federal TBD Working Group public members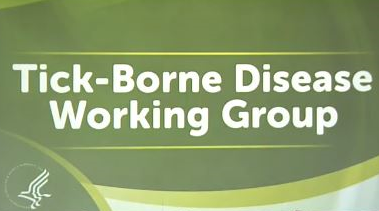 After a year of long hours and hard work, the federal Tick-Borne Disease Working Group has handed in its 2018 report to Congress.
Now, it's time for the second phase of the process to begin, with the next report to Congress due in 2020.
The U.S. Department of Health and Human Services (HHS) has announced that it is seeking nominations of non-federal individuals for appointment to the Tick-Borne Disease Working Group (Working Group).
The Working Group consists of 14 voting members who represent diverse scientific disciplines and views. The composition includes seven federal members and seven public members.
The federal members consist of one or more representatives of each of the following HHS agencies: Office of the Assistant Secretary for Health, the Food and Drug Administration, the Centers for Disease Control and Prevention, and the National Institutes of Health.
The non-federal public members consist of representatives of the following categories: Physicians and other medical providers with experience in diagnosing and treating tick-borne diseases; scientists or researchers with expertise; patients and their family members; and nonprofit organizations that advocate for patients with respect to tick-borne disease.
The HHS website doesn't mention whether Working Group members who served in 2018 can re-apply.
Resumes or curricula vitae from qualified individuals who wish to be considered for appointment as a member of the Working Group must be received no later than 5:00 p.m. EST, on December 14, 2018.
All nominations should be sent to the Tick-Borne Disease Working Group email address at tickbornedisease@hhs.gov.
Click here for more information.