Federal TBD Working Group releases 2018 report to Congress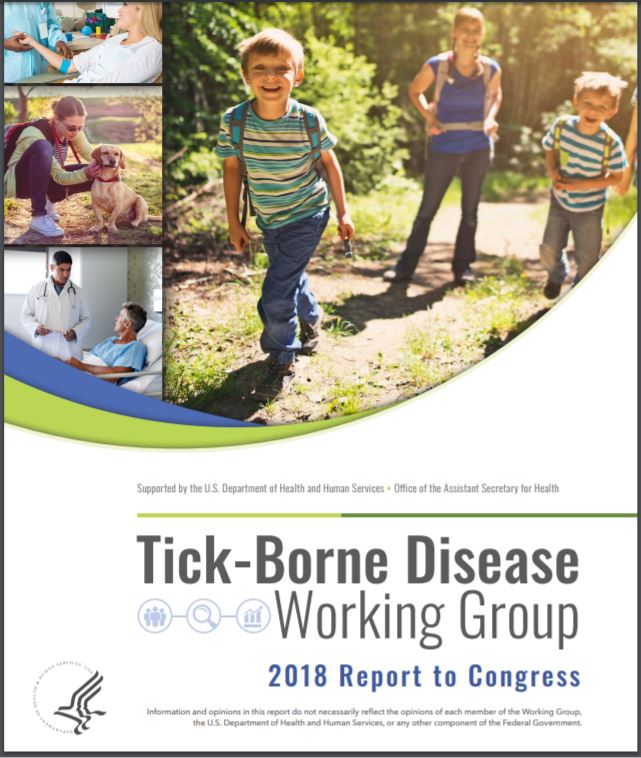 The Tick-Borne Disease Working Group has issued its first report to Congress.
The document calls on the federal government to focus more resources on the prevention, diagnosis and treatment of Lyme disease.
The panel was first convened in December 2017, in accordance with the 21st Century Cures Act. Its mission was to bring together a variety of scientific, medical and policy experts, along with representatives of the patient community, to make policy recommendations regarding Lyme and other tick-borne diseases.
The report's executive summary states in part:
Increased Federal funding, prioritization, and leadership are needed to reverse the alarming trends associated with tick-borne diseases. Despite several decades of research, prevention, and educational activities, Federal funding for tick-borne diseases is less per new surveillance case than that of other diseases.
The U.S. National Institutes of Health (NIH) and CDC spend $77,355 and $20,293, respectively, per new surveillance case of HIV/AIDS, and $36,063 and $11,459 per new case of hepatitis C virus, yet only $768 and $302 for each new case of Lyme disease. Federal funding for tick-borne diseases today is orders of magnitude lower, compared to other public health threats, and it has failed to increase as the problem has grown.
One of the issues the Lyme community has been watching closely is how the topic of a potential Lyme-vaccine would be handled in the report. There were two recommendations: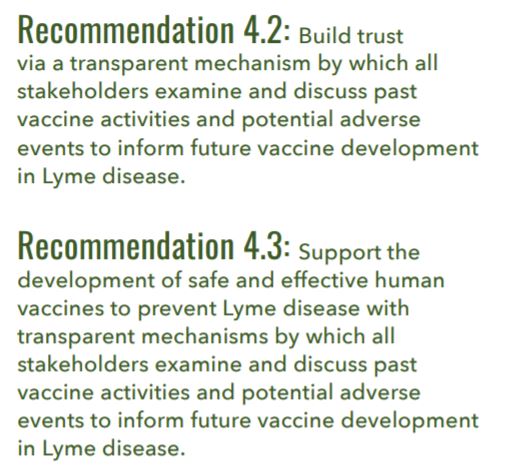 Read TBDWG's 2018 report to Congress
The next meeting of the Working Group is December 3, 2018. Click here for more information.