NEWS: Romney campaign sends Lyme mailer to Virginia voters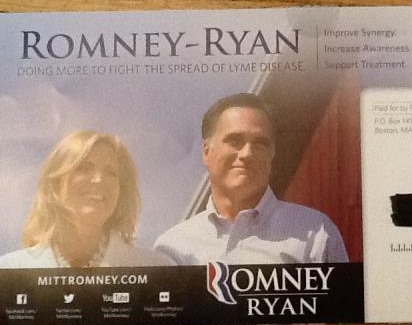 Calls Lyme "massive epidemic" and favors letting doctor "treat the disease with the aggressive antibiotics that are required."
The Weekly Standard, which calls itself a "conservation magazine and blog," has released photos of a mailer GOP Presidential candidate Mitt Romney has reportedly sent to some voters in northern Virginia. According TWS, the mailer calls Lyme disease a "massive epidemic threatening Virginia."
The mailer lists a number of points that the Romney/Ryan team supports including the following:
SUPPORT TREATMENT
Encourage increased options for the treatment of Lyme Disease and provide local physicians with protection from lawsuits to ensure they can treat the disease with the aggressive antibiotics that are required.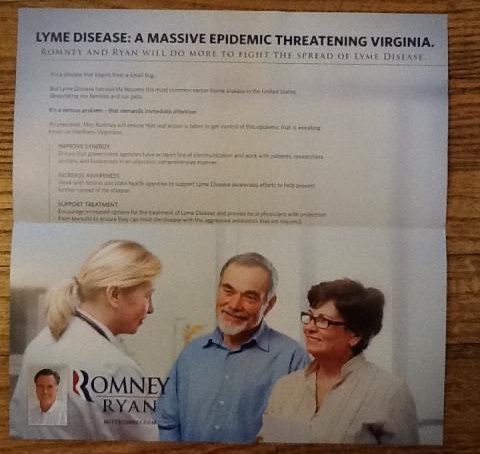 Click here to read The Weekly Standard article
For other articles on the same topic:
Washington Post Blog
.
.