NEWS: Battle shifting over Lyme disease?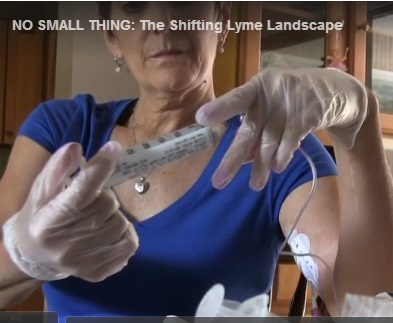 Latest installment in Poughkeepsie Journal's investigative series about Lyme disease: "Believers in chronic disease bolstered by research, laws; but CDC policies hold fast."
Sept. 21, 2013
Written by Mary Beth Pfeiffer, Poughkeepsie Journal
The debate over the existence of chronic Lyme disease — among the most heated in modern medicine — has gained momentum toward the doctors who treat it, patients who have symptoms of itand researchers who study it, a review of Lyme developments suggests.
Tilting the scale are several new research studies, showing, for example, that the Lyme spirochete can change form to evade treatment and infect people through untested strains. Two more states just enacted laws to protect physicians who treat Lyme disease with longer courses of antibiotics than recommended. And the government announced a tenfold increase in estimated yearly Lyme cases — to 300,000 — an acknowledgment of the scope of an illness some think has been minimized.
"The awareness is growing regarding the persistence of Lyme … which cannot be ignored much longer," said Mary Belliveau, a chronic Lyme sufferer from Red Hook.
Click here to read the rest of the article.
Note: Be sure to watch the video that accompanies the article on the Poughkeepsie Journal website.
Related Lyme coverage in same issue of Poughkeepsie Journal:
'28 days. No more. No less.'
.
Diseases Compared
.
What the Critics Say
Disproving Chronic Lyme Disease?