NEWS: Are Lyme Disease Sufferers Finally Being Heard?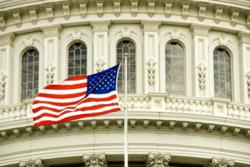 Congressional staffer calls on government agencies to take an "open and fresh" look at the disease
PRWEB.COM Newswire
Stamford, CT (PRWEB) July 26, 2012
After years of frustration on the part of Lyme disease groups to get doctors, scientists and federal officials to acknowledge that chronic Lyme does exist, there are encouraging signs that their voices are being heard.
"It's getting harder and harder to say that only fringe groups believe that Lyme can be a chronic disease," said Tim Lynagh, deputy chief of staff to Congressman Christopher Smith (R-NJ), who last week chaired a Congressional subcommittee hearing on global challenges of Lyme disease. "Mainstream researchers all over the globe have been and continue to investigate mechanisms by which the Lyme bacteria are able to persist after treatment. There's a strong and growing interest in Lyme disease on Capitol Hill."
Lynagh told Lyme Research Alliance, formerly Time for Lyme, (LRA), that he is "hopeful that government agencies take an open and fresh look at the disease. Pursuing a research agenda or strategy to support a particular viewpoint is not in the best interest of science or, ultimately, of the patients who are in such desperate need of help."
The Infectious Diseases Society of America (IDSA) denies the existence of chronic Lyme or persistent infection with Lyme bacteria and says there is "no scientifically accepted" evidence that the Lyme bacterium persists after standard antibiotic treatment of about a month. However, another group, the International Lyme and Associated Diseases Society (ILADS) says the guidelines set by the IDSA exclude the thousands of those suffering from the debilitating effects of chronic Lyme, hinders patient diagnosis and treatment, and prevents research on chronic Lyme from moving forward.
"Countless people who had been sick barely a day in their lives until bitten by a tick, have chronic disease and are forced to deal with overwhelming fatigue, disabling pain, and even devastating nervous system problems that disrupt their entire life," says Debbie Siciliano, co-president of LRA. "However year after year, the government rejects proposals from researchers to study the disease. The role of LRA has been to drive the science forward in the private sector addressing research issues that were raised at this hearing."
At the hearing, Dr. Stephen Barthold, director of the Center for Comparative Medicine, Schools of Medicine and Veterinary Medicine at the University of California, Davis, spoke about his extensive background in Lyme research, including 25 years funded by NIH. He said his animal studies show the persistence of Borrelia burgdorferi, the organism that causes Lyme, even following antibiotic treatment. "The significance of continued infection indeed needs to be better understood," he said in written testimony. "It is time to recognize that Lyme disease is not a simple bacterial infection."
Rep. Smith is the sponsor of federal legislation H.R. 2557, the Lyme & Tick-Borne Diseases Bill, to expand federal efforts on Lyme and other tick-borne diseases. He has introduced bills devoted to Lyme since 1998 and, along with colleagues, has expressed concerns about lack of research and treatment guidelines.
Also testifying at the hearing were Pat Smith, president of the Lyme Disease Association; Raphael Stricker, MD, vice president, ILADS; Mark Eshoo, Ph.D, director, New Technology Development at Abbott Laboratories, and Evan J. White, a Lyme patient.