NEWS: Miyamotoi on Lyme agenda in Sacramento March 15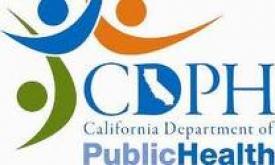 The tick-borne pathogen Borrelia miyamotoi–now showing up in California–will be discussed at the Lyme Disease Advisory Committee meeting.
The annual meeting of California's Lyme Disease Advisory Committee will be Friday, March 15. The committee  is made up of members representing Lyme patients and advocates, university researchers, vector control officials, the California Medical Association, county health officers, and the California Department of Public Health.
The meeting is open to the public. You can come in person to the meeting or listen in by telephone. Public comment is held at the end of the meeting, with individual speakers limited to three minutes.
Here is the agenda as posted on the CDPH website:
Lyme Disease Advisory Committee
Meeting Agenda
Friday March 15, 2013
9:30 a.m. – 3:30 p.m.
California Department of Public Health
1500 Capitol Avenue, Conference Room B, C
Sacramento, CA 95814
http://www.cdph.ca.gov/services/boards/ldac/Pages/default.aspx
Call in number: 866-723-1793
Participant passcode: 7893538#
• Opening comments
• Committee member updates
• CDPH progress report ( Denise Bonilla, MS, MS)
–   Preview of 2013 goals and goal matrix review
–   Update on tick and human surveillance and reporting
• Tick bite prevention occupational health outreach (Claudia Erickson, MS, CHES
• Presentation on Borrelia miyamotoi (Kerry Padgett, PhD)
Lunch
• Borrelia miyamotoi outreach (Annie Rivera, Student intern, and Claudia Erickson, MS, CHES)
• Set date for November meeting
• Public comment*
• Adjourn
*Public comments are important to this committee. However, due to time constraints, comments will be limited to 3 minutes. If a speaker feels that more time is needed, prior approval from the Committee Chair is required. Contact Mr. Chris Parlier (chrisparlier@sbcglobal.net ).