TOUCHED BY LYME: Lyme activist wins $10,000 scholarship for her advocacy work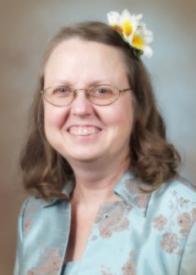 She submitted a winning video.
Anne Mears, a southern California Lyme activist and support group leader has been awarded a $10,000 scholarship from Capella University for her Lyme advocacy work. To be eligible for the scholarship, participants had to submit a brief video to Capella's YouTube page, and votes from the public helped determine the finalists.
More than 125 videos were submitted with votes by viewers determining 30 finalists. A panel of judges narrowed that down to nine winners. Anne was one of the nine. The winning videos can be viewed here.
Anne's video described the Lyme Awareness Booth she takes to community events and how she educates the public about Lyme disease. Anne is an RN who is working on a PhD in general psychology. As she described in an email:
I plan to use this program to learn how to conduct research into various aspects of chronic illness which includes tick-borne infections.  It is my goal to help find answers to deal with energy and functional challenges that often accompany these infections. 
For my preferred dissertation topic, I would like to examine what significance there is to a low carbon dioxide level as measured in Metabolic Panels commonly done on most patients weekly or monthly.  In my literature search on this topic, I have only found references to high levels while low levels are ignored.  My hypothesis is that carbon dioxide levels in the normal or low range reflect mitochondrial function, with low levels correlating with low mitochondrial function.  If this is proven, then there will be an objective measure of profound fatigue that originates from mitochondrial function; which would help with disability claims and prevent insurance denials.  It would also help to eliminate the notion that fatigue is "all in the head" when no physical cause can be readily determined.  Mitochondrial function can be affected by infection, toxins, and diet.  Future research would examine ways of normalizing mitochondrial function to relieve fatigue and all the other symptoms associated with low function.
Congratulations to Anne as she continues her important work!
TOUCHED BY LYME is written by Dorothy Kupcha Leland, CALDA's VP for Education and Outreach. Contact her at dleland@lymedisease.org.