TOUCHED BY LYME: IVs remain financial stumbling block for many Lyme patients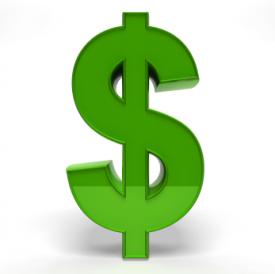 Long-term intravenous antibiotic treatment for Lyme disease is very expensive and often not covered by health insurance. One Wyoming couple found it pays to shop around.
Readers of this blog may remember learning about INFUSING FOR LYMIES, a free e-book written by a Lyme patient about how to save money on IV treatment for Lyme disease. Here's an email I just received from the wife of a Lyme patient:
Just stumbled onto the guide to managing PICC and IV infusion. Wish I had stumbled last October when my husband had a PICC line inserted to hopefully help stem the symptoms of his long undiagnosed Lyme Disease. We live in a 20,000 person county in Wyoming and the local hospital oncology department put in the PICC. They referred the prescription to their usual infusion provider (we didn't know any better so let them).
Cost per week was $3000!!!!!!! First time I got paperwork I thought they meant per month! I had several conversations with them trying to understand the high cost. They claimed their hands were tied due to contracts with my insurance provider. They furthered this by saying that the contracts were to protect me! I sure didn't feel protected when my insurance refused to pay.
After 2 months I stopped the home health nurses visits at $180 a week. I never wanted to be a nurse but life moves in mysterious ways and a bit of a nurse I've become.
So in talking with someone in an adjacent state with the same ailment. I learned about a pharmacy in a small town who would provide the same service as the $3000 a week — for $1000 a MONTH! This system is really broken! Of course it has taken me 6 months of appeals with my insurance company to request payment for the two months with the cheaper provider. Forget that I saved them almost $4000 with being our own home health nurse.
Click here to read INFUSING FOR LYMIES.
Click here to read the blog I wrote about it last January.
TOUCHED BY LYME is written by Dorothy Kupcha Leland, CALDA's VP for Education and Outreach. Contact her at dleland@lymedisease.org.