LA Lymewalk & Rally, May 18, Palisades Park in Santa Monica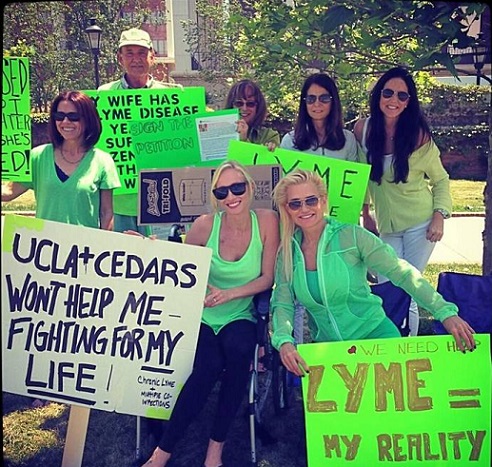 Southern California observance of Worldwide Lyme Disease Awareness Protest. Make a statement, get inspired, connect with other members of the Lyme community, help raise money for Lyme research.
Guest speakers:
Dana Walsh, featured in the documentary UNDER OUR SKIN. The former rock-and-roll event promoter focused full-time on recovering from Lyme disease and now helps others heal through holistic recovery projects, including the "Seven Essentials to Living Health" and "Lyme Less Live More."
.
.
Rock musician Natalie London is the author of the recently published lyme light: a memoir. Actress and comedian Roseanne Barr calls the book a "fascinating story about acceptance, survival and determination."
 .
.
.
.
Mara Williams, a certified nurse practitioner who specializes in treating tick-borne illnesses, wrote the Lyme book Nature's Dirty Needle. She is the driving force behind Inanna House, a planned in-patient Lyme treatment center open to anyone, regardless of ability to pay.
 .
Palisades Park overlooks Santa Monica Beach and the Pacific Ocean. Meet us at the gazebo on Ocean Avenue between Washington & Idaho. 
Click for map.
 For more information, click here.