NEWS: New York Lyme doctor protection bill passes State Assembly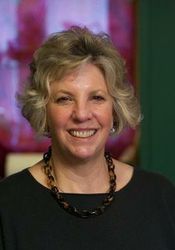 Legislation that authorizes physicians to prescribe long-term antibiotic therapy to a patient with symptoms of chronic Lyme disease has passed the New York State Assembly. Authored by Assemblymember Didi Barrett, it now goes to the State Senate.
A message from New York state's Lyme Action Network:
BILL TO PROTECT OUR LYME DOCTORS PASSES THE NYS ASSEMBLY! HOORAY! We're half-way there!
Now we need YOU to contact your state senators to get it through the NYS State Senate.
.
Click here to find your state senator.
This bill faces a struggle in the Senate. Call your State Senator AND Senator Kemp Hannon (Phone: 518-455-2200), who chairs the Health Committee, to tell them WE HAVE A RIGHT TO CHOSE OUR TREATMENT METHODS AND THE DOCTORS WE WISH TO SEE SHOULD NOT BE HARASSED AND INTIMIDATED BY THE NYS DEPARTMENT OF HEALTH and to pass Bill # S-05520B.
Click here for the website of the Lyme Action Network.
Please do this to help all the victims of tick-borne diseases, current and yet-to-come.
A sincere thank you to Assemblywoman Didi Barrett for shepherding this bill though the Assembly!