The Lyme disease vaccine–separating fact and fiction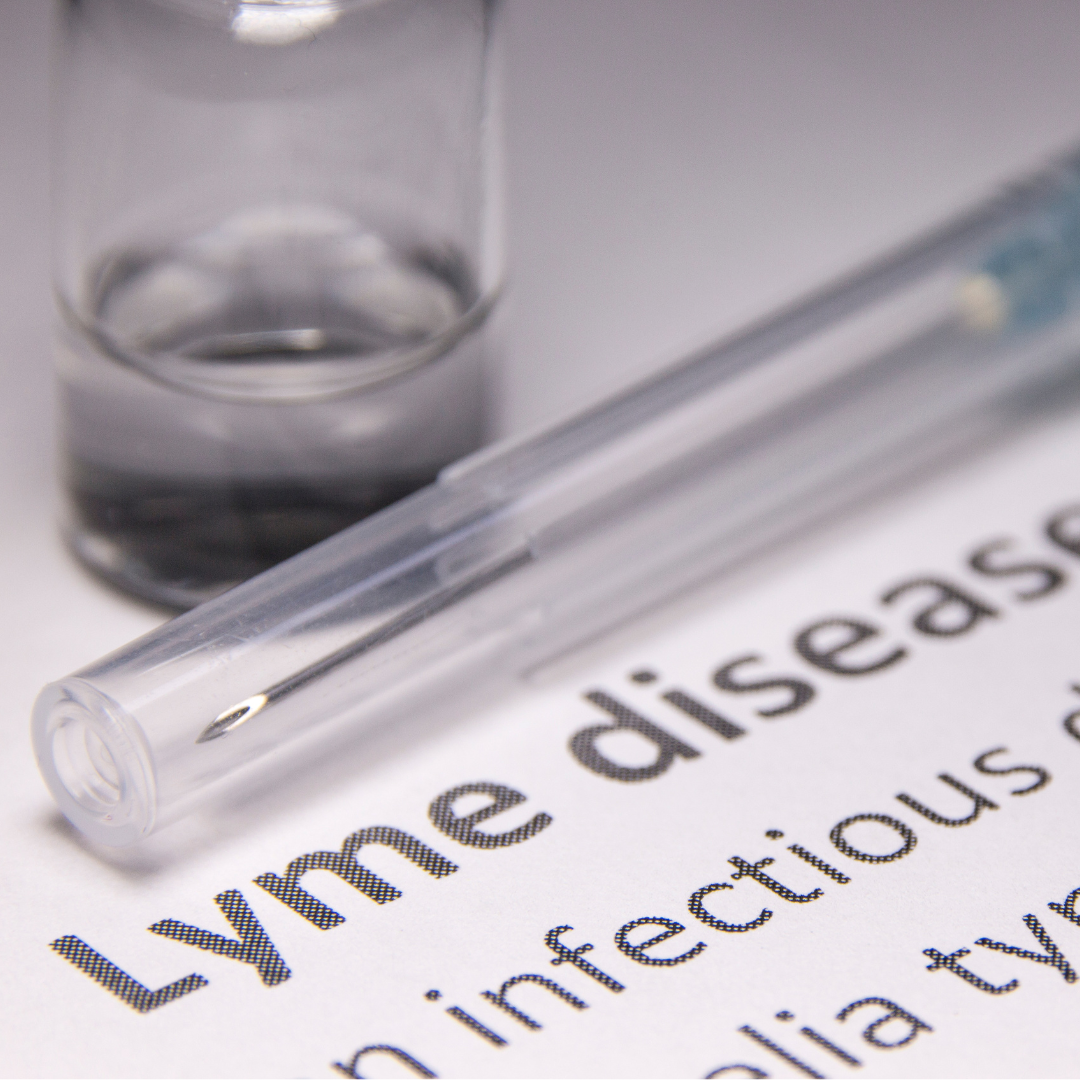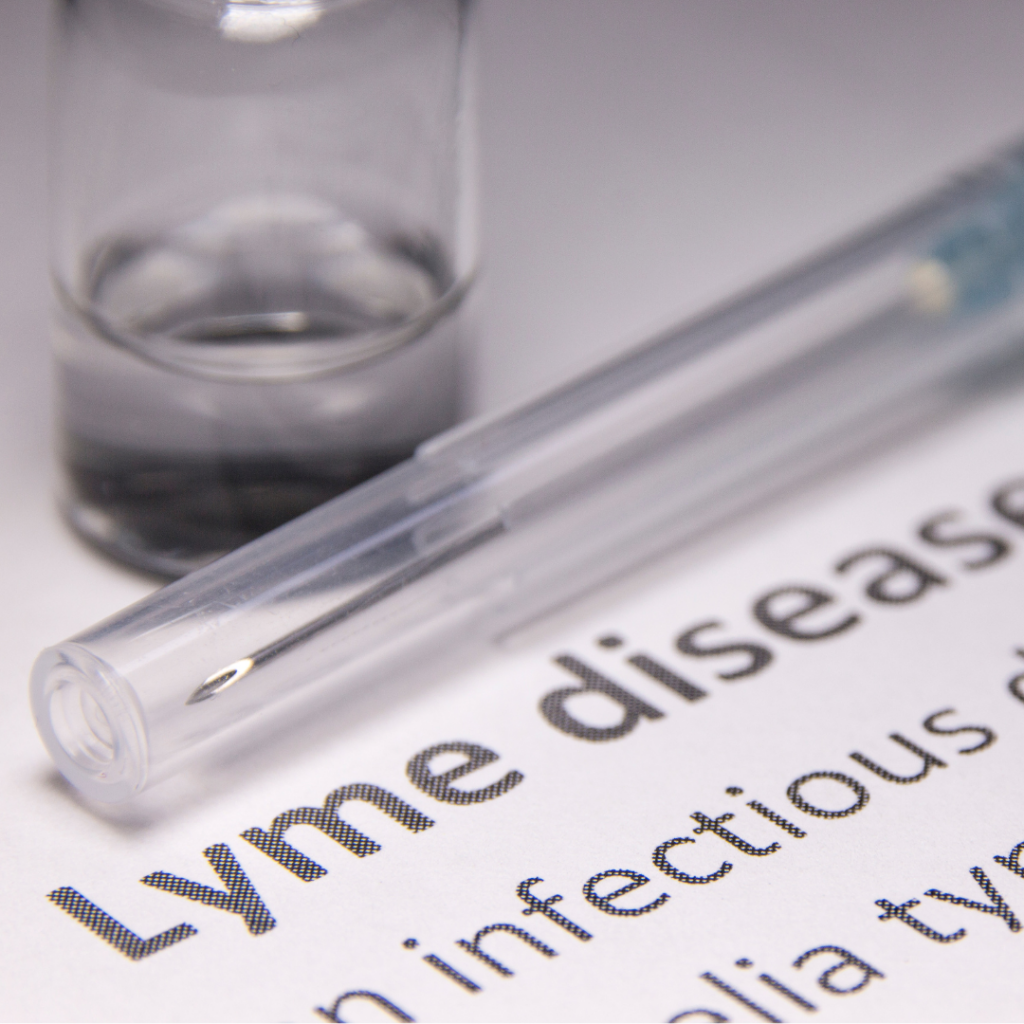 The latest version of a Lyme disease vaccine, "VLA15" made by Pfizer and Valneva, is in phase 3 clinical trials and is due to hit the market in 2026.
A recent Bloomberg article reviews some of the history of the previous failed Lyme vaccine called LYMErix. However, they missed some critical elements of how and why LYMErix was pulled from the market 20 years ago—and believe me, it wasn't anti-vaxxer conspiracy theories.
Let me be clear, I am not anti-vaccine. In fact, because I've worked in various aspects of healthcare for the past 30 years, I am fully vaccinated against most everything. There is no doubt, a vaccine that protects against Lyme disease would be highly valuable. Better yet, a vaccine that would protect against all tick-borne diseases.
According to the Centers for Disease Control (CDC), the incidence of reported vector-borne diseases (caused by ticks, mosquitos, and fleas) tripled during 2004-2016, with 75% of those infections coming from ticks. Lyme disease accounted for 82% of the tick-borne disease reports and is overall one of the top three "nationally notifiable" infectious diseases in the United States. (Rosenberg 2018)
The "discovery" of Lyme disease

In fact, evidence of Borrelia was found  in 5,300-year-old human remains from Europe (Keller 2012) and in fossilized 15-20 million-year-old amber from the Dominican Republic. Thus, disease caused by Borrelia, aka Lyme disease, is not a new phenomenon. (Poinar 2015)
However, it wasn't until 1977 that Dr. Allen Steere first described an "epidemic" of arthritis occurring in patients living in Lyme, Connecticut. By 1982, researchers had identified a spirochete in blood samples from those patients and determined it to be the cause of this cluster of illnesses.
The bacterium was later named Borrelia burgdorferi after Wilhelm "Willy" Burgdorfer, the scientist who identified it. The illness was named Lyme disease, after the community in which it was discovered. (Burgdorfer 1982)
Complex bacteria
Borrelia burgdorferi is one of the most complex bacteria known to man. Its unique genomic structure contributes greatly to its ability to survive and maintain an extremely difficult life cycle that alternates between warm-blooded animals and cold-blooded ticks. (Brock 1994; Porcella 2001)
While there are many similarities between Borrelia and other spirochetes (eg. Leptospira, Treponema) the primary difference is their genomic structure. Where Treponema contains only one linear chromosome, Borrelia contains one linear chromosome, plus 21 extrachromosomal elements, including 12 linear and nine  circular plasmids—by far the largest number of plasmids ever found in any bacterium. (Frasier 1997)
It's now known that Lyme disease can be caused by different strains and species of Borrelia bacteria, though most commonly by Borrelia burgdorferi in the US and Borrelia afzelii or Borrelia garinii in Europe. (Cutler 2016)
Today there are five known subspecies of Lyme disease causing Borrelia burgdorferi and over 52 species of Borrelia worldwide. Twenty-one species belong to the Lyme disease group and 29 are members of the relapsing fever group.
Furthermore, each of those species can develop genetic variants or subtypes.  In all, there are over 300 known strains of Borrelia worldwide, with over 100 found in the US alone. (Cerer 2016)
How do you develop a vaccine to protect against 300 strains of Borrelia?
Challenges of making a Lyme vaccine
Because of their genetic complexity, all Borrelia can alter their outer surface proteins when conditions change—a process known as antigenic variation. This complexity allows Borrelia to adapt to a variety of hosts, avoid immune detection, widely disseminate throughout the body, and support chronic or persistent infection. Borrelia has also been shown to survive standard antibiotic therapy in several animal and primate studies. (Hodzic, Barthold 2014; Elsner, Baumgarth 2015; Embers 2017)
Many of the reasons we do not have a vaccine for Lyme disease are the same reasons we do not have vaccines for other complex bacterial diseases like syphilis and tuberculosis.
The demise of LYMErix
The first vaccine for Lyme disease, drugmaker SmithKline Beecham's LYMErix, was FDA-approved in 1998. In 2002, shortly after Lyme Disease Association President Pat Smith and others met with the FDA to discuss reports of adverse reactions to the vaccine, the manufacturer withdrew LYMErix from the market.
On that January day in 2002, Donald H Marks, MD, PhD, presented evidence of adverse events associated with the LYMErix vaccine. These included long-lasting arthritis and complicated neurological problems.
Dr. Marks has decades of clinical practice, research, and regulatory affairs experience in the pharmaceutical industry. While serving as director of clinical research at Aventis Pasteur, a pharmaceutical company, he oversaw its OspA Lyme disease vaccine program which was stopped due to adverse events.
In compelling testimony, Marks told the FDA, "The Company (the vaccine maker) dismissed the significance" and did not inform physicians of the potential for adverse events. "As a result of these actions, GPs in the US were kept in the dark about the life-threatening side effect of Lymerix."
Furthermore, Marks told FDA officials, "In my opinion, there is sufficient evidence that Lymerix is causally related to severe rheumatologic, neurologic, autoimmune, and other adverse events in some individuals. This evidence is such as to warrant a significantly heightened degree of warnings and possible limitations or removal from marketing of Lymerix."
One month later, February 2002, SmithKline Beecham (now GlaxoSmithKline) withdrew LYMErix from the market claiming poor sales potential.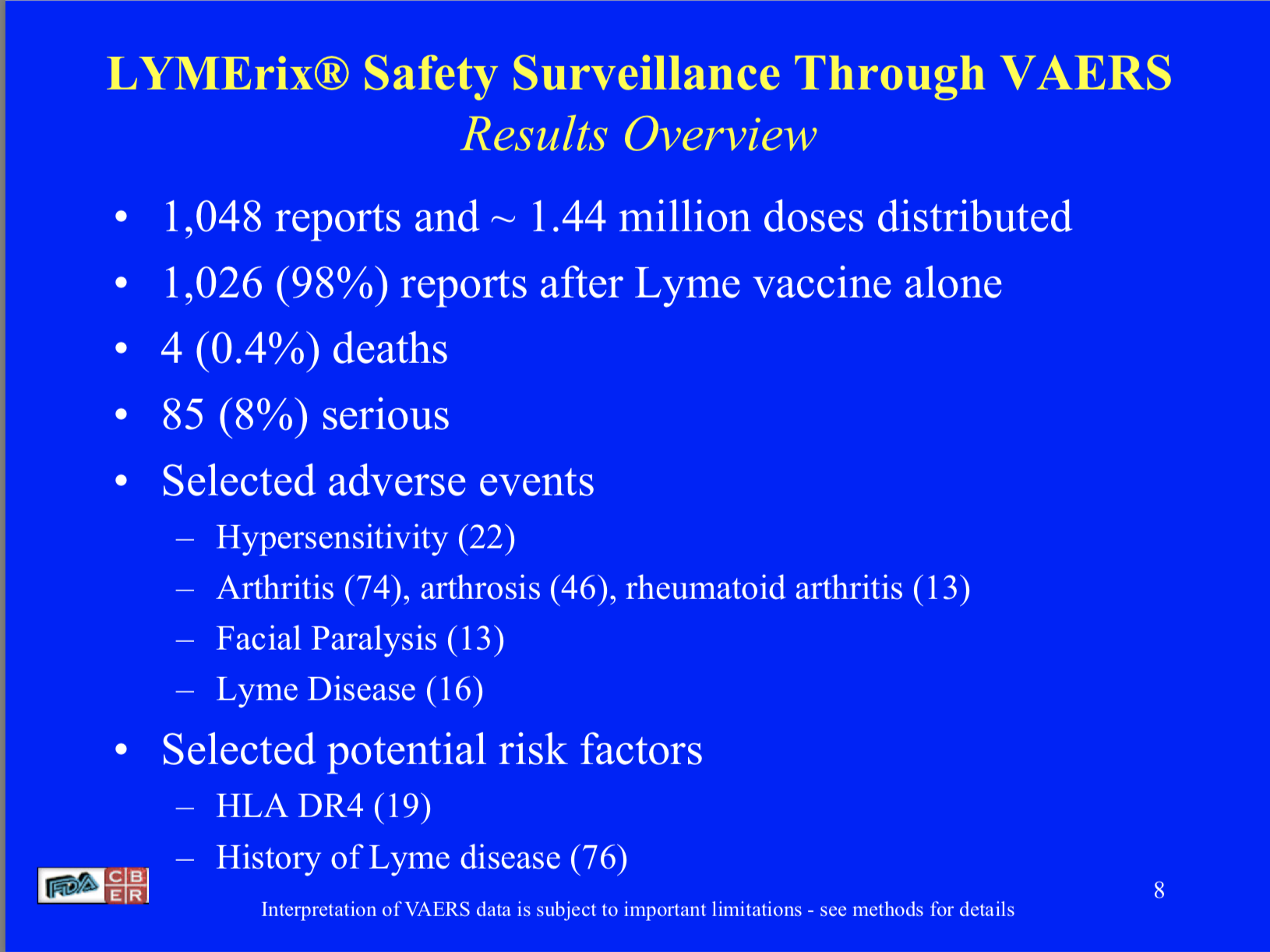 See the full LYMErix Safety Data Reported to the Vaccine Adverse Event Reporting System (VAERS) here.
Lyme vaccine fact check
Fact: LYMErix did not provide immunity to humans. The LYMErix vaccine was derived from a single outer-surface protein of Borrelia burgdorferi known as OspA. The vaccine relied on the tick to feed on the vaccinated human, ingest a human byproduct of the vaccine (OspA antigen), that would then kill the Borrelia spirochete in the midgut of the tick. In order to work, this process needed to take place prior to the tick injecting the live spirochetes into the human—a process that the makers of LYMErix admitted was only partially successful. (Sheller 2013)
The new Lyme vaccine, VLA15, also uses the OspA protein, with some structures removed to reduce the number of adverse reactions, in theory.
Fact: LYMErix required patient/doctor compliance and had limited effectiveness. The LYMErix vaccine required three doses within a 12-month period in order to obtain enough OspA antigen to kill the Borrelia in the tick. The vaccine was reported to be 50% effective after the second dose and only 73-78% effective after the third dose. (Smith 2022) Meaning 20% of people who were fully vaccinated could still acquire Lyme disease.
Unfortunately, there were no studies to show what would happen to a patient if they were bitten by an infected tick during the LYMErix vaccine series, and there were no studies demonstrating whether or not the vaccine would provide long-term protection.
The new VLA15 vaccine will also require three doses within a nine-month period followed by annual boosters.
Fact: LYMErix caused auto-immune reactions in some people. Just prior to FDA approval of LYMErix, Dr. Allen Steere and others published research describing potential auto-immune responses to OspA in a subset of patients who are born with a genetic defect known as HLA-DR4. Approximately 30% of the population carries HLA-DR4 genetic defects. (Gross 1998)
We do not yet know if the VLA15 OspA vaccine will cause the same adverse reactions as the LYMErix. (Comstedt 2017)
Fact: LYMErix caused adverse events that ranged from mild to life-threatening illness, including symptoms of Lyme disease. In the FDA's 2001 Safety Data Report there were 1,048 reports of injury following the vaccine, including four deaths, and 85 serious events. (Ball 2001; Latov 2004; Rose 2001)
The VAERS data is not available for VLA15. Pfizer states, "The VLA15-221 trial is ongoing to assess the safety and immunogenicity of VLA15 in a pediatric population aged 5 years and above."
Fact: LYMErix caused hyper immune reactions in some people. A subset of the vaccinated population had extreme immune responses to the vaccine, causing them to test positive for Lyme disease. Using the currently available test, there was no way to determine if the patient had contracted a new case of Lyme, reactivated a subclinical infection, or if they were having an auto-immune reaction to the vaccine. Note: 20-30% of the vaccinated had no protection from Lyme. (Fawcett 2001)
Fact: LYMErix caused severe neurological complications in some patients. These may have been related to asymptomatic pre-existing Lyme disease infections and/or HLA-DR defects. (Marks  2011)
Dr. Marks told the FDA in 2002:
"Many of these people may have had prior exposure and clinical or subclinical infection. In these cases, Lymerix could be triggering or reactivating the damage caused by old and presumably cured Lyme disease."
"Pattern of symptoms experienced after Lymerix mimicked pattern of prior infections in many individuals. In these patients, Lymerix-related symptoms seemed to respond to antibiotics, as did the initial infection, bolstering the theory of disease reactivation."
Fact: LYMErix resulted in multiple class-action lawsuits. After reports of injury the FDA requested GlaxoSmithKline, the makers of LYMErix, to expedite the reporting of their Phase IV trial, including all adverse events. Shortly after a study was published documenting injury, LYMErix was pulled off the market citing "poor sales." (Stricker, Johnson 2014)
The challenge of establishing trust

Because the history of the previous Lyme vaccine is so muddied, Pfizer will face an uphill battle establishing trust amongst the Lyme community for its new vaccine. As LymeDisease.org's Lorraine Johnson points out, "without transparency about the issues with the past vaccine, there would be no trust in the patient community for a new vaccine."
As Pat Smith says in the recent Bloomberg article, "We are interested in the possibility of a vaccine. The issue is the safety and efficacy."
One way we might get that trust is for Pfizer and Valneva to make their VAERS data easily available for all to see!
In March 2020, I submitted written comments to the federal Tick-borne Disease Working Group on the history of the Lyme vaccine along with my suggestions on how to move forward. You can see those comments here.
And in July 2019, I composed a long thread on Twitter pointing out Myth vs Fact on the LYMErix vaccine in response to an article in The Guardian that got several details wrong. You can see that thread here.
LymeSci is written by Lonnie Marcum, a Licensed Physical Therapist and mother of a daughter with Lyme. She served two terms on a subcommittee of the federal Tick-Borne Disease Working Group. Follow her on Twitter: @LonnieRhea  Email her at: lmarcum@lymedisease.org.
References
1      Ball R. (2001) Powerpoint on the Lymerix Vaccine, LYMErix® Safety Data Reported to the Vaccine Adverse Event Reporting System (VAERS), https://www.lymediseaseassociation.org/images/NewDirectory/Government/Vaccines/2001_fda_powerpoint_RobertBall.pdf
2      Brock TD, et al. (1994) Biology of Microorganisms, 7th ed. Prentice Hall, NJ, USA. Introduction to Spirochètes. University of California Museum of Paleontology.
3      Burgdorfer W, Barbour AG, Hayes SF, Benach JL, Grunwaldt E, Davis JP. (1982). Lyme disease-a tick-borne spirochetosis? Science, 216(4552), 1317-1319.
4      Cerar T, et al. (2016) Differences in Genotype, Clinical Features, and Inflammatory Potential of Borrelia burgdorferi sensu stricto Strains from Europe and the United States. Emerging Infectious Diseases. 2016,22(5):818-827. doi:10.3201/eid2005.151806
5      Comstedt P, et al. (2017) The novel Lyme borreliosis vaccine VLA15 shows broad protection against Borrelia species expressing six different OspA serotypes. Plos. https://doi.org/10.1371/journal.pone.0184357
6      Cutler SJ, Ruzic-Sabljic E, Potkonjak A (2016). "Emerging borreliae – Expanding beyond Lyme borreliosis". Molecular and Cellular Probes. doi:10.1016/j.mcp.2016.08.003. PMID 27523487.
7      Eisen RJ, Kugeler KJ, Eisen L, Beard CB, & Paddock CD. (2017) Tick-Borne Zoonoses in the United States: Persistent and Emerging Threats to Human Health. ILAR J, 1-17. doi:10.1093/ilar/ilx005
8      Elsner R, Hastey CJ, Baumgarth N. (2015) Suppression of long-lived immunity following Borrelia burgdorferi induced Lyme disease. PloS Pathogens, 11: e1004976.
9      Embers M, et al. (2017) Variable manifestations, diverse seroreactivity and post-treatment persistence in non-human primates exposed to Borrelia burgdorferi by tick feeding. PlosOne, https://doi.org/10.1371/journal.pone.0189071
10    Embers M, Narasimhan S. (2013) Vaccination against Lyme disease: past, present, and future. Frontiers in Cellular and Infection Microbiology 3(6):6 · DOI: 10.3389/fcimb.2013.00006
11    Fawcett PT, Rose CD, et al. (2001) Effect of Immunization with Recombinant OspA on Serologic Tests for Lyme Borreliosis. Clin Vaccine Immunol vol 8, no 1 79-84 doi: 10.1128/CDLI.8.1.79-84.2001
12    Frasier CM, et al. (1997) Genomic sequence of a Lyme disease spirochaete, Borrelia. Nature volume 390, pages 580–586
13    Gomes-Solecki, M. (2014) Blocking pathogen transmission at the source: reservoir targeted OspA-based vaccines against Borrelia burgdorferi. Front Cell Infect Microbiol. 2014; 4: 136 doi: 10.3389/fcimb.2014.00136
14    Gross DM, et al. (1998) Identification of LFA-1 as a Candidate Autoantigen in Treatment-Resistant Lyme Arthritis Science  31 Jul 1998: DOI: 10.1126/science.281.5377.703
15    Hodzic E, Imai D, Feng S, Barthold SW. (2014) Resurgence of persisting non-cultivable Borrelia burgdorferi following antibiotic treatment in mice. PLoS One, Jan 23;9(1):e86907. doi:  10.1371/journal.pone.0086907.
16    Hu LT, et al. (2006) Protective efficacy of an oral vaccine to reduce carriage of Borrelia burgdorferi (strain N40) in mouse tick reservoirs. Vaccine. doi:  10.1016/j.vaccine.2005.10.044
17    Keller A, Graefen A, et al (2012) New insights into the Tyrolean Iceman's origin and phenotype as inferred by whole-genome sequencing. Nature Communications vol 3, Article number 698
18    Latov N, et al. Neuropathy and cognitive impairment following vaccination with the OspA protein of Borrelia burgdorferi. J Peripher Nerv Syst. 2004 Sep;9(3):165-7. DOI: 10.1111/j.1085-9489.2004.09306.x
19    Marconi RT, et al. (2017) Identification of a defined linear epitope in OspA protein of the Lyme disease spirochetes that elicitis bactericidal antibody responses: Implications for vaccine development. Science Direct. https://doi.org/10.1016/j.vaccine.2017.04.079
20   Marks DH. Neurological complications of vaccination with outer surface protein A (OspA). Int J Risk Saf Med 2011; 23: 89–96.
21    Poinar G. (2015) Spirochete-like cells in a Dominican amber Ambylomma tick (Arachnida: Ixodidae) Historical Biology. Jan 2014, Volume 27,2015-Issue 5
22    Porcella SF, Schwan TG. (2001) Borrelia burgdorferi and Treponema pallidum: a comparison of functional genomics, environmental adaptations, and pathogenic mechanisms. J. Clin Invest, 10.1172/JCI12484
23    Rose CD, Fawcett PT, Gibney KM. (2001) Arthritis following recombinant outer surface protein A vaccination for Lyme disease. J Rheumatol. Nov;28(11):2555-7.
24    Rosenberg R, et al. (2018) Vital Signs: Trends in Reported Vectorborne Disease Cases — United States and Territories, 2004–2016 Weekly / 67(17);496–501
25    Sheller S. (2013) "It's Time to Develop a Vaccine for Lyme Disease, Doctor Says" Op-Ed. Philladelphia Enquirer. https://www.lymediseaseassociation.org/images/NewDirectory/Government/Vaccines/2013_LymeOp_Ed_Sheller.pdf
26    Stricker R, Johnson L. (2014) The Lancet. Lyme disease vaccination: safety first. DOI: https://doi.org/10.1016/S1473-3099(13)70319-0
27    Smith P, Gaito A, Marks, DH. (2002) Transcript of FDA Lymerix meeting, Bethesda, MD. https://www.lymediseaseassociation.org/about-lyme/controversy/vaccine/261-lymerix-meeting
28    Sprong H, Seemann I, et al. (2014) ANTIDotE: anti-tick vaccines to prevent tick-borne diseases in Europe. Parasites and Vectors. https://doi.org/10.1186/1756-3305-7-77