HARD SCIENCE ON LYME: Do We Really Want Another OspA Vaccine?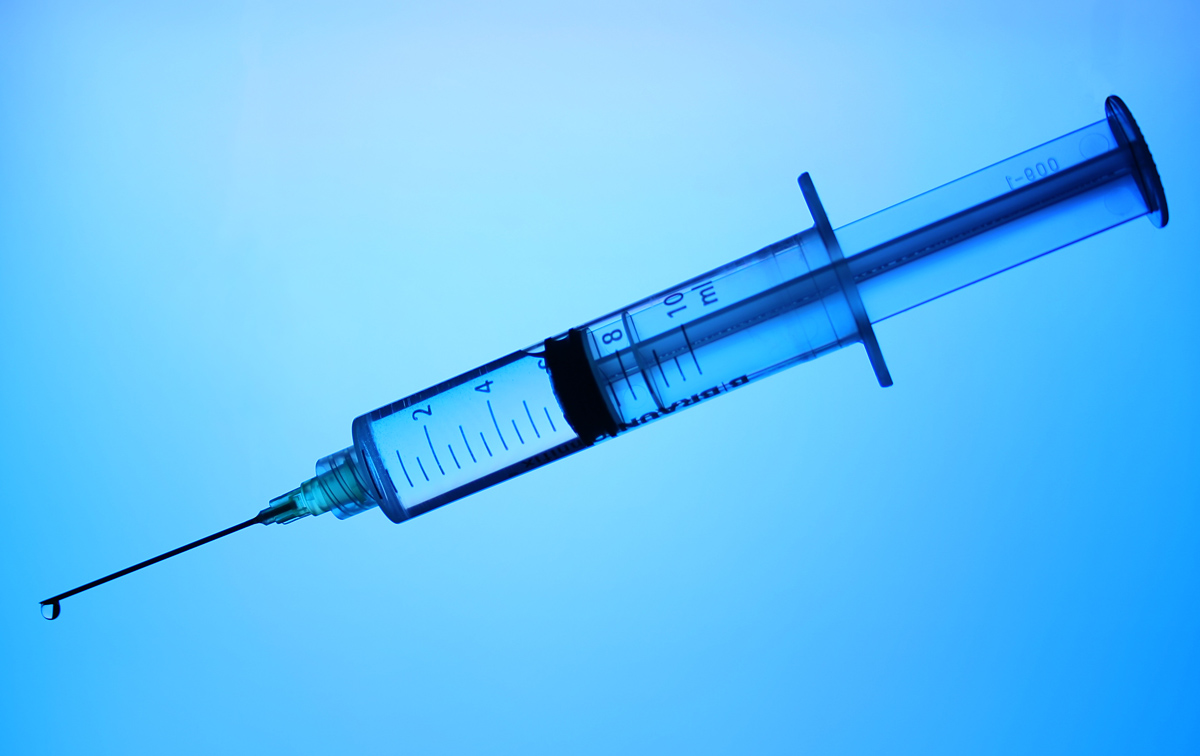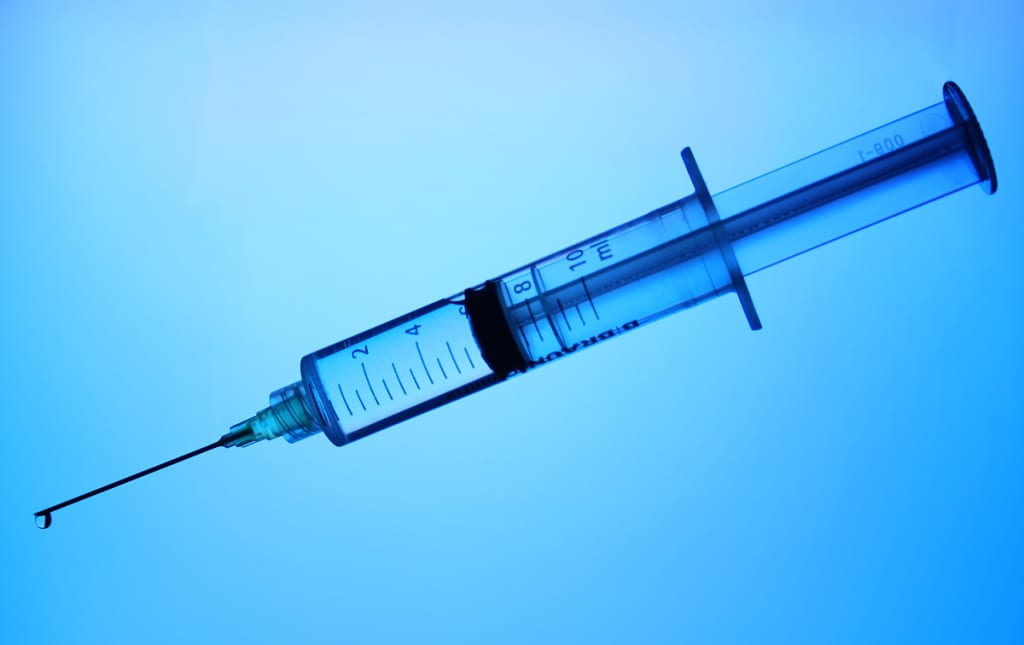 It took four years of warnings from advocacy groups, physicians, and scientists (including the lead investigator), pleas and protests to the FDA, hundreds of adverse events and a class action lawsuit to get rid of the first ill-conceived Lyme vaccine. Will we have to get rid of the new one, too?
[From The Lyme Times Archives]
By Jean Hubbard
Why was Osp A used for the vaccine? According to researcher/physician Allen C. Steere, "Only because it was the first [Lyme] protein that was known. And it was the first recombinant protein. I suspect that it may not be the best way to do it; it's just the first way we thought about it."
Steere came to San Francisco April 25, 1999, to talk to University of California Medical Center physicians and medical students about the probable role of outer surface protein A (Osp A) in the "Pathogenesis of Chronic Lyme Arthritis."
Osp A, of course, is the protein employed in the LYMErix™ vaccine (as well as in the Connaught vaccine still being tested), to provoke formation of antibodies to kill Lyme spirochetes. But, Dr. Steere warned, in some people Osp A might also initiate complex autoimmune reactions. The part of Osp A that most strongly stimulates antibody production associated with chronic Lyme arthritis has turned out to be cross-reactive with a molecule found naturally on an assortment of normal human cells. He and his co-researchers have nominated this molecule – hLFA-1 or human leukocyte function-associated antigen-1 – as a "candidate autoantigen."
Although an enthusiastic welcome from fellow rheumatologists hailed the "incredible 22-year saga" that began with Steere's discovery of Lyme disease and culminated with his leadership of research resulting in a vaccine for it, Dr. Steere emphasized that he would speak "only about Lyme arthritis, not all features of Lyme disease – which is too big a topic." He asked his audience to let him "just be a rheumatologist."
Pat Fraser's sequencing of the entire B. burgdorferi B31 genome, he pointed out, showed it to be "unusually complicated." Its 105 lipidated proteins, many with considerable antigenic variation, make it "complicated for the immune system to decipher." He reminded his audience that "the spirochete is trophic for the AV node of the heart, the skin and the nervous system as well as the joints and synovial tissue."
Steere focused on the saga of Osp A and its relationship to genetically determined HLA markers (HLA-DR4 alleles) commonly seen in both chronic Lyme arthritis and rheumatoid arthritis. He began by telling the story of a single patient he saw more than a decade ago: In 1986 this 46-year-old man noticed severe malaise and fatigue. He also had stiffness in his legs after exercise, but it wasn't until five months later that he developed marked swelling of one knee – a frank arthritis. He also had radicular pain across the front of his chest, memory deficits, word-finding difficulties and somnolence.
By the time he was evaluated he had been treated with multiple injections of steroids into the joint space. He didn't remember a tick bite ("Most people do not," Steere observed) nor an erythema migrans rash, but he did have an elevated sedimentation rate and very high levels of IgG antibodies to B. burgdorferi, especially to outer surface proteins A and B. He also had the genetic marker HLA-DR4. He was treated with IV ceftriaxone for two weeks.
When re-evaluated five months after treatment, however, although the sensory examination over his chest was normal and his fatigue had improved somewhat, he still had marked knee swelling and pain. He had developed new pain in one shoulder. He also continued to have word-finding difficulties and malaise that had improved but was still moderate. His Osp A and B antibodies had increased, and he was treated again with IV ceftriaxone, this time for a month.
Later he was treated yet another time with IV antibiotics, this time IV penicillin for two weeks. He also managed, on his own, to take doxycycline for a year.
Throughout 1988 and 1989, despite all these antibiotics, he still had knee swelling and shoulder pain, and now had bursitis of the elbow as well. He was treated with nonsteroidal anti-inflammatory medications (NSAIDs) and more injections of steroids into his joints, but in 1990, four years after his initial presentation, he still had swelling of his knee.
At that time the patient's young daughter began photopheresis treatment for the very serious disease juvenile dermatomyositis, and he arranged to try it for himself. Surprisingly, over the next 10 months his knee swelling and pain slowly resolved.
Photopheresis, according to Dr. Steere, is a procedure in which a patient's blood is circulated outside the body, where it is exposed to ultraviolet light. The process kills autoimmune T cells and is used primarily to treat patients who are rejecting grafts or transplanted tissue.
Over the years Dr. Steere has seen other Lyme arthritis patients who, like this man, have had "knee swelling that keeps going on" despite repeated antibiotic treatment and the absence of detectable Borrelial DNA in their joint fluid. These patients typically have very high serum levels of IgG antibodies to Osp A and Osp B compared to patients whose Lyme arthritis does resolve with antibiotics. More than half also have HLA-DR4 markers, particularly the DRB1*0401 allele, suggesting an autoimmune etiology. The beginning of their prolonged episodes of Lyme arthritis is marked by a dramatic increase in levels of Osp A antibodies. T helper cells (Th-1 lymphocytes) from their synovial fluid also react to Osp A preferentially, expressing high levels of interferon-gamma, sometimes for years after treatment.
And the most recent research from Steere's lab, conducted by immunogeneticists Dawn Gross and Brigitte Huber, has shown that these synovial fluid T cells also recognize and react in the same way to the hLFA-1 molecule that, as mentioned above, is found naturally on human cells, i.e. B. burgdorferi's Osp A and the molecule of normal human cells are cross-reactive. The reason for this is a phenomenon called "molecular mimicry": A tiny part (a peptide) on the surface of hLFA-1 shows a pattern of amino acids that is almost exactly the same as the pattern of amino acids that make up the tiny part of Osp A that most powerfully stimulates antibody production in these patients. Steere and his colleagues theorize that during the development of treatment-resistant Lyme arthritis, Osp A primes T lymphocytes in the joint to a point where they can remain activated by stimulation with hLFA-1 even after Borrelial proteins have disappeared, thus maintaining continual release of inflammatory cytokines that could then go on to damage joint tissues. *Could this also stimulate B lymphocytes to produce antibodies that bind with Osp A antigen in serologies, thus giving rise to the very high Osp antibody levels seen in these patients?
How does this relate to the vaccines? Very high levels of Osp A antibodies are also seen in people vaccinated with Osp A. In fact, Dr. Steere pointed out, high Osp A antibody levels are needed for the vaccines to be effective in preventing Lyme disease; it is, after all, these antibodies that kill Borrelial spirochetes in infected ticks when they ingest blood from vaccine recipients. Since antibody levels fall off rapidly after vaccination, recipients need at least three injections, spaced over several months. And recent research shows that four months after the third injection antibodies have declined to near the level that correlates with most effective protection; Steere believes a fourth injection may well be needed at that time, and probably booster injections about every two years, "although the number of boosters needed is not yet in place."
"Is it a problem to vaccinate people over and over again with Osp A?" he asked. Although the priming of T cells to the point where they can be stimulated by LFA-1 may require either the spirochete itself or infection-induced pro-inflammatory immune responses in addition to Osp A, even in people who have the HLA alleles that make them susceptible to chronic arthritis, "I wonder whether that could potentially lead to trouble, could cause an autoimmune reaction in some people."
In the vaccine trials, he said, only 1 to 2% of recipients had symptoms during the first 30 days after injection, and no differences were seen in the frequencies of any particular syndrome in the thousands of patients observed. "But that doesn't mean it won't be a problem; it remains to be seen. It is a concern of mine."
Steere advised these California physicians that official recommendations regarding the Lyme vaccines say that people in endemic areas "should consider" the vaccine; they don't say that they "should have" the vaccine. He explained that in part this is because "herd immunity is not at issue" since Lyme disease is not considered a communicable disease, in part because the number of boosters is not yet in place, and in part because "Lyme disease is usually treatable by antibiotic therapy." The vaccine is not recommended in non-endemic areas, he went on, and "in any site in California this would be the case." [Note: It appears Dr. Steere based his assessment of endemicity in California on the number of California cases reported to the CDC and meeting their requirements for case surveillance – he said that in 1997 there were only 154 cases. In fact several Northern California counties contain areas where Lyme disease is clearly endemic, especially Mendocino, Humboldt, Lassen and Butte Counties. Entomologist Bob Lane has recently confirmed an earlier finding that as many as **25% of residents in one Mendocino County community are seropositive for Lyme disease, making this a **hyperendemic area. The Lyme Times and Lyme Disease Resource Center (now LymeDisease.org), however, believe there is insufficent knowledge at present to justify either recommending or rejecting the Osp A vaccines.]
There was only a brief time for questions at the end of Dr. Steere's talk. When asked about autoimmune phenomena in the central nervous system, he replied that he didn't know of any, although there have been hypotheses. When asked about similarities between Lyme disease and other spirochetal diseases like syphilis and yaws, he answered, "I know very little about joint disease in syphilis, so I'll say something about central nervous system Lyme disease." He mentioned that central nervous system symptoms in Lyme disease, like those seen in syphilis, can occur after a long latent period.
"The symptoms are slowly progressive, I think with the spirochete still present. But syphilis is treatable with antibiotics, and so is Lyme disease."
Dr. Steere came to UCSF as a Jean and Ephraim P. Engleman Visiting Professor. According to Dr. Engleman, Professor of Rheumatology at UCSF and Director of the Rosalind Russell Medical Research Center for Arthritis, Dr. Steere also spent several days discussing Lyme arthritis more informally with the UCSF medical staff. We learned a new thing about Dr. Steere, he said, "he's also a wonderful musician."
Jean Hubbard was Associate Editor of The Lyme Times from 1997 to 2001. This article was published in the Spring 1999 issue, #24. To access the archives, click here.