Latest issue of Lyme Times looks at gender bias in Lyme disease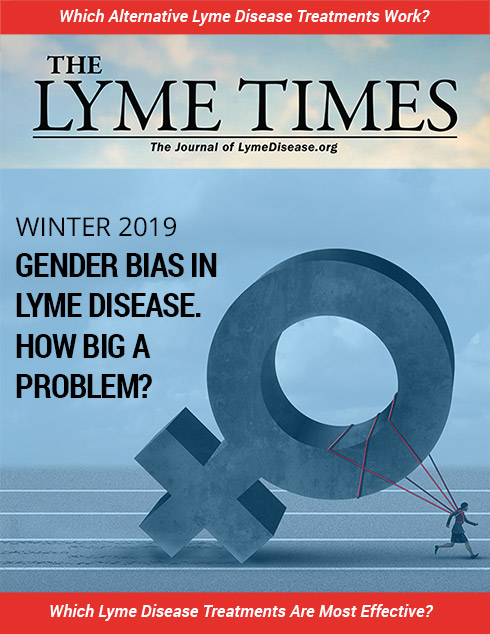 The Winter 2019 issue of the Lyme Times offers a look at Doing Harm: The Truth About How Bad Medicine and Lazy Science Leave Women Dismissed, Misdiagnosed, and Sick, by Maya Dusenbury.
Throughout the book, Dussenbury discusses medical gender bias in the context of such topics as heart disease, autoimmune illnesses, and chronic pain. But the chapter that will likely resonate most with the Lyme community is one entitled "Contested Illnesses: When Diseases Are 'Fashionable.'"
Dusenbury devotes a lot of attention to Lyme disease in this chapter, along with other conditions that come with "medically unexplained symptoms," such as chronic fatigue syndrome and multiple chemical sensitivities. Read an excerpt in this issue.
Other topics we cover:
Which Lyme disease treatments are most effective?
Let's abandon the "Post-treatment Lyme disease" label
What is plasmapheresis?
Canadian Lyme patients charge government with "toxic tokenism"
and much more.
Membership gives you free online access
Complete online access to the current issue of the Lyme Times as well as previous issues is available to members of Lymedisease,org. (Non-members can view excerpts from the Winter 2019 issue.)
Help us advocate for change, raise awareness, and fund research that can improve the lives of people living with Lyme disease. Become a member today and start reading this issue immediately.