Latest Lyme Times looks at Bartonella, mold, and mast cell disorders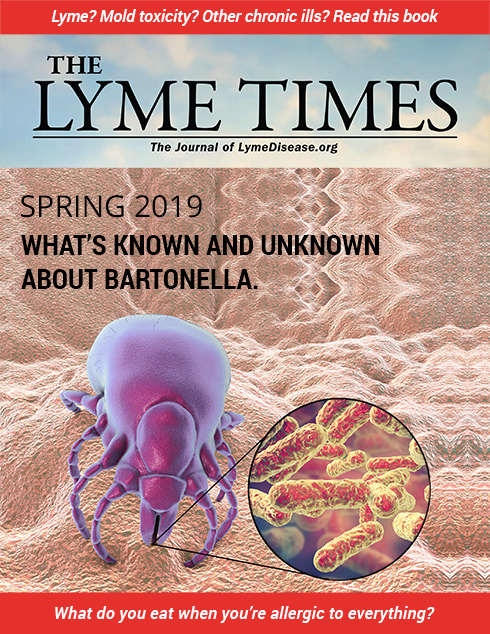 Did you know that Bartonella, sometimes a co-infection of Lyme disease, was essentially rediscovered as a result of the AIDS epidemic? Dr. Ed Breitschwerdt, one of the top Bartonella experts in the world, explains more in our Spring 2019 issue of the Lyme Times.
This issue also includes a review and an excerpt of Dr. Neil Nathan's recent book, "Toxic: Heal Your Body."
Other topics we cover include Lyme-related dementia, mast cell activation disorder, Lyme carditis and the National Institutes of Health's Tick-Borne Disease Strategic Plan. And more!
Membership gives you free online access
Complete online access to the current issue of the Lyme Times as well as previous issues is available to members of Lymedisease,org. (Non-members can view excerpts of the Spring 2019 issue.)
Members can also download a PDF file of this issue, if they prefer to read it that way.
Help us advocate for change, raise awareness, and fund research that can improve the lives of people living with Lyme disease. Become a member today and start reading this issue immediately.