Dr. Stricker helps train doctors in Mexico to treat Lyme disease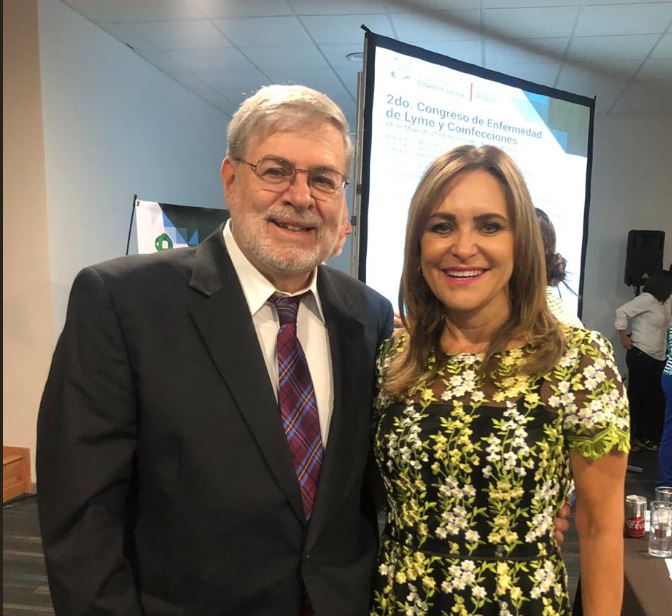 San Francisco Lyme specialist Dr. Raphael Stricker (a board member of LymeDisease.org) has recently returned from Hermosillo, Mexico.
There, he delivered two talks at the LYRI Lyme Conference, sharing his knowledge with more than 350 medical personnel and patients.
(LYRI is a name derived from LYme and RIckettsia, two tick-borne scourges that have not received enough attention in Mexico. LYRI, the organization, wants to change that.)
The Governor of the state of Sonora, Claudia Pavlovich Arellano, welcomed the group. (She's in the pink and white dress.)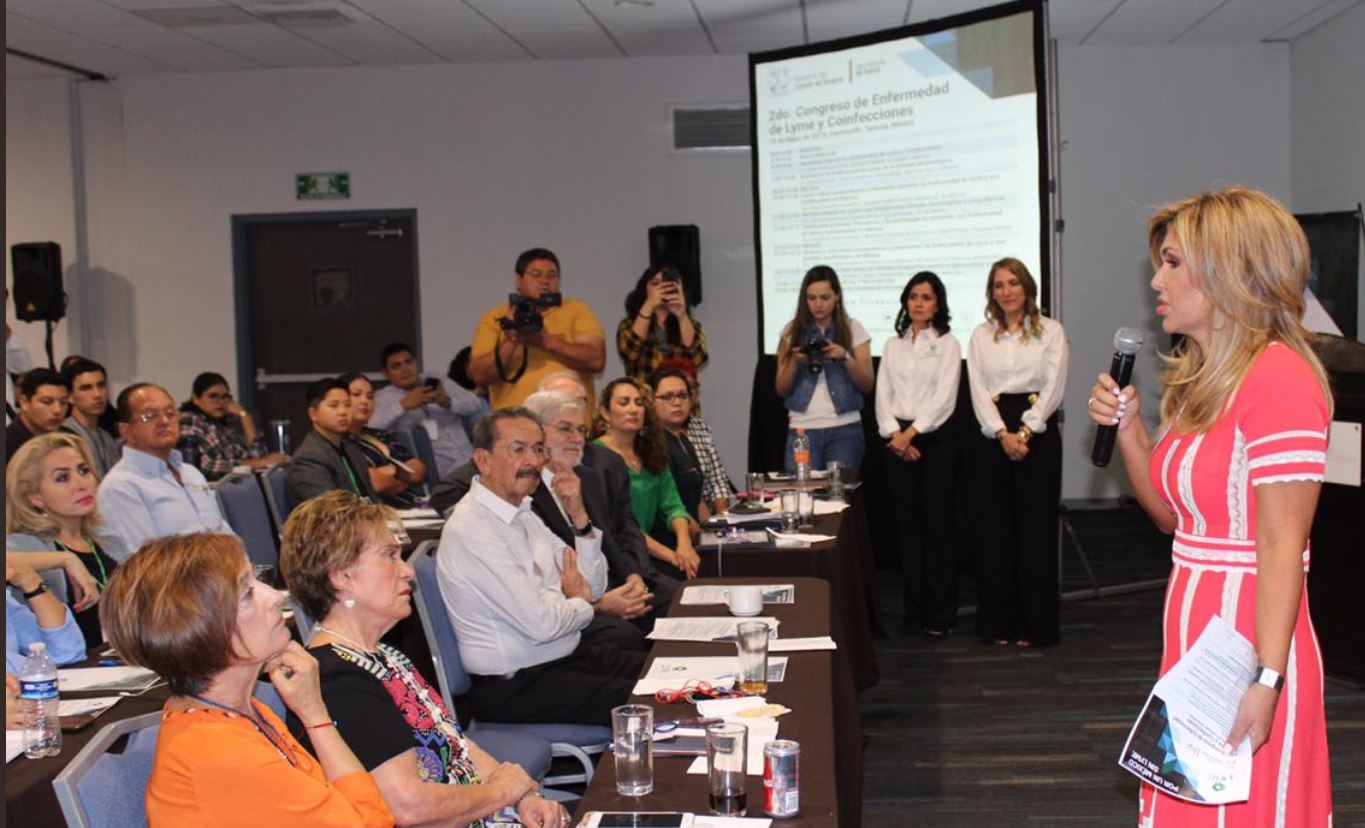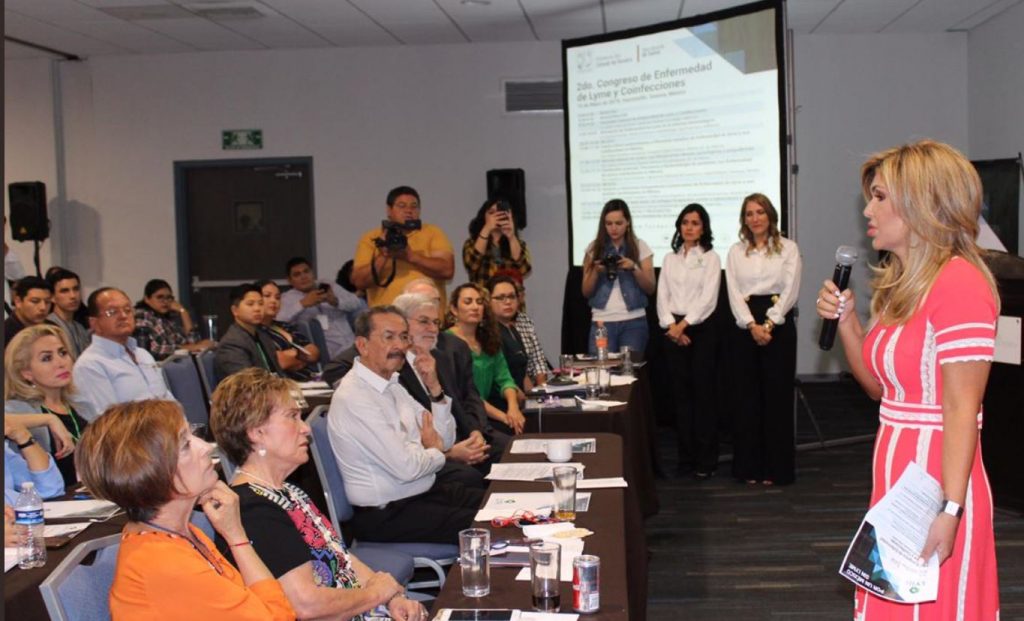 "Lyme and rickettsia are huge problems in Mexico, but the medical establishment has been slow to recognize that," Dr. Stricker said upon his return.
"LYRI is working to bring tick-borne disease awareness to doctors and patients in Mexico. I was pleased to be able to help their efforts."
Click here for more information about LYRI.
Click below to watch Dr. Stricker's presentation.