Latest issue of LYME TIMES looks at Lyme disease and mental health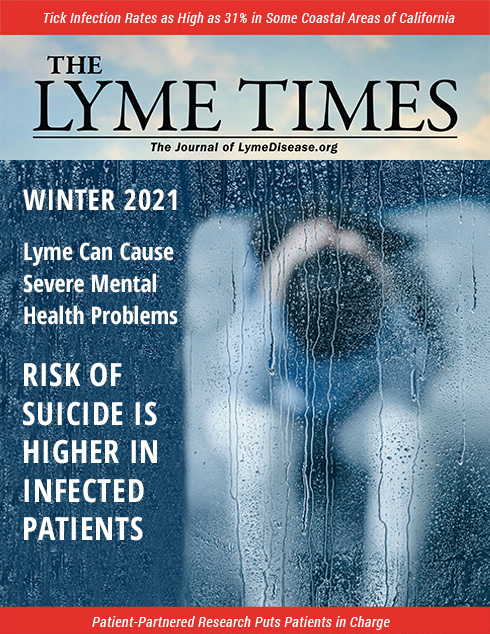 In a recent study, US and Danish researchers report that patients who received a hospital diagnosis of Lyme disease—inpatient, outpatient, or at the ER—had a 28 percent higher rate of mental disorders and were twice as likely to have attempted suicide post-infection, compared to individuals without the diagnosis.
The Winter 2021 issue of the LYME TIMES examines the study, a collaboration of Columbia University and the Copenhagen Research Centre for Mental Health.
It is believed to be the first large, population-based study examining the relationship between Lyme disease and psychiatric outcomes.
Other topics explored in this issue include:
Tick infections rates as high as 31% in some coastal areas of California
Judge dismisses Lyme patient lawsuit against IDSA and its allies
How Lyme disease can affect the eyes
Excerpt of Kinderlehrer book:
and more!
Members of LymeDisease.org get free online access to current and past issues of the Lyme Times. You can join now and start reading today!