Lyme video to play on NYC Jumbotron through 2016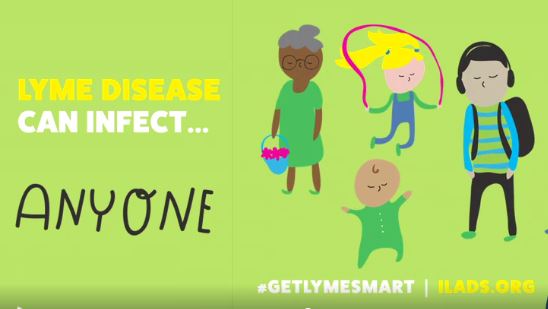 From the Lyme Disease Challenge:
The International Lyme and Associated Diseases Educational Foundation (ILADEF) and the Lyme Disease Challenge have collaborated to launch the #getlymesmart Lyme disease awareness campaign in New York City's Times Square.
On one of the huge screens at the corner of 1500 Broadway, you can now see the big version of this video designed to spread awareness to NYC locals and visitors. It will run about 60 times a day through New Year's Day, offering many opportunities for people to get smart about Lyme.
If you are in the area, snap a photo in front of the screen and post it to social media, using the tag #getlymesmart. We will have a way for everyone else to participate as well very soon, so please stay tuned.
In addition to celebrating in the excitement and sharing the good news, we want to say thank you.
One of the primary goals of the Lyme Disease Challenge has been to spread much needed awareness about the risk and reach of this insidious disease. Thanks to your generous support and participation, LDC funds have allowed ILADS to take advantage of this outstanding opportunity. So, thank YOU!
Watch the video here: