HARD SCIENCE ON LYME: Science Writer Repeats Standard Misinformation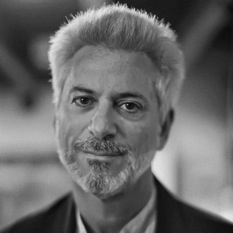 When journalist Michel Specter was interviewed by NPR's Terry Gross on Fresh Air, he got a few things right, but he also repeated some of the inaccurate information he presented in his recent New Yorker article. That information came from the Infectious Disease Society of America (IDSA) propaganda mill.
By Phyllis Mervine
How many people remain ill after the 2-4 weeks of antibiotic treatment? According to Specter, 99% of cases are "fine" after standard treatment. Later he admits that up to 5% of people don't get better – "not a lot but still a lot of people." Of course, he's not a medical scientist, so we can't blame him for taking the IDSA statements at face value. But we might expect more of an investigative journalist when anyone can look on any number of websites, including PubMed and lymeisease.org, and find accurate information about the number of people who remain "fine" post-treatment.
Had Specter bothered to look, he might have been even more alarmed than he admitted when he said he checked for ticks 17 times a day. Our own examination of the peer-reviewed, published medical literature shows that up to half or more of patients continue to complain of ill health following treatment for Lyme disease.
The IDSA dismisses this as inconsequential. "Many people in society, including people who never had Lyme disease, suffer from the same vague complaints," they say, and Specter uncritically repeats this. However, a little digging shows this assessment isn't quite accurate either. It may even be disingenuous, since people in their own "camp" have published counter-information.
For example, at a February 1999 meeting, Mark Klempner of NIH clinical trial fame stated that the patients he enrolled in his study were "severely physically disabled, two to three standard deviations below the norm [Ed. Note: That's huge.]." Klempner said his patients were as impaired as people with congestive heart failure, a state far beyond "the aches and pains of daily living" often cited by the IDSA propagandists – and repeated by Specter. (Lyme Times #24, Spring 1999) (Former NIH Lyme program officer Phil Baker was at that meeting, so we know he knows. Baker himself is prone to reciting the party line.)
Brian Fallon, Director of the Columbia Lyme Research Center, found the patients enrolled in his treatment trial were also very disabled. He wrote, "Compared with published samples, reports of pain were similar to those of postsurgery patients, fatigue was similar to that of patients with multiple sclerosis, and limitations in physical functioning were comparable with those of patients with congestive heart failure." (Fallon, 2007) These are scientifically measured assessments against a widely used scale, not just guesses. Clearly this is not the common "aches and pains of daily living."
It's too bad Michael Specter didn't do his homework before taking up his pen (or his laptop) and opening his mouth. We hope he will prepare better for his next article or interview.
More next time on Michael Specter's views on chronic Lyme.