HARD SCIENCE ON LYME: Let's get real – the testing is no better than a coin toss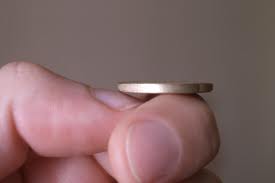 The organized medical community doesn't believe in chronic Lyme disease, said Michael Specter in a recent interview on NPR's Fresh Air, and he appears to buy into this myth, too. We do know that some people don't get better after treatment, he said, but the term "chronic Lyme" is vague, Besides, it's hard to say you have the disease if there's no evidence of the disease, he said.
So what's this argument about evidence? Why do people say there isn't any?
As the late Dr. Ed Masters was fond of reminding us, "Absence of proof is not proof of absence." The serologic tests are often falsely negative – although the IDSA prefers to emphasize false positives. Specter lives in New York and may even have read Mary Beth Pfeiffer's excellent articles in the Poughkeepsie Journal. One would think he might give a bit more nuanced view, or at least round out the picture for contrast. But no. In his good-natured, reasonable-sounding manner, he plows on with the party line. The problem is, it's all wrong and peoples' lives are at stake.
There are multiple strains and even species of Borrelia for which there are no specific tests, and scientists are discovering new ones all the time. The most commonly ordered test – ELISA – is based on a strain from Long Island, NY. If a person infected with a California strain of the spirochete is tested against the NY strain, 20% of bona fide cases will be falsely negative.(Lane, 1990) [This hasn't stopped the FDA from coming out a  few weeks ago with an advisory to doctors to order tests using the NY strain exclusively.]
Why didn't Specter discover this, or the articles condemning the tests as insensitive? Did he look? "The antibody test works pretty well," was his comment. Really? How does this look to you?
TABLE
Even a positive test is no guarantee you will receive treatment. Antibodies can remain elevated after successful treatment, and even symptom-free people may have antibodies. If you have a positive antibody test and you live in an area where Lyme is uncommon, or if your doctor just "thinks" it's a false positive, you won't be treated.
Specter was right when he said we need a test that shows what stage of disease you are at, but it's not that simple. Direct tests like PCR and antigen detection at one time held promise, but people attacked them for being "contaminated" or they argued that the positive was caused by debris, not living organisms. Even when the test showed intact, whole spirochetes, you might be denied treatment because "there is no proof that they are causing the symptoms."
Does it sound like "heads I win, tails you lose"? It is. Every time we reach a milestone, they raise the bar and we are back to square one, and that means no treatment.
Specter wants objective "biological" evidence – again, an IDSA article of faith – for a disease characterized by subjective symptoms. Ironic, isn't it? How has the IDSA been so successful in convincing people that if there are no objective signs, it isn't Lyme? Even Allen Steere's published list of symptoms is loaded with subjective symptoms. [Steere, 1977]
Download our handout on insensitive tests.
Stay tuned for How "Comforting" Was Your Diagnosis of Chronic Lyme?