TOUCHED BY LYME: Media Coverage Response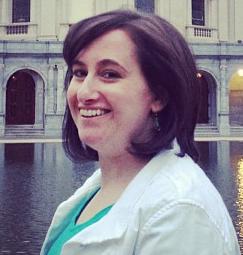 Guest blogger Jennifer Crystal responds to recent media coverage in by reporters from the Boston Globe and the New Yorker.
Efforts of increased Lyme awareness surely are paying off, as evidenced by the high profile media coverage that tick-borne diseases have recently received. The New Yorker just published "The Lyme Wars," written by Michael Specter, who was subsequently interviewed on NPR's "Fresh Air" with Terry Gross. Beth Daley at The Boston Globe is doing a series on Lyme disease, and she, too, did an interview on New Hampshire's NPR.
I am thrilled to see so much press for the burgeoning epidemic of tick-borne diseases, but am also troubled by some of the misinformation that has been presented. Amid a polarized medico-political environment, mass distribution of negative, misleading or downright incorrect information only worsens the battle for patients fighting for treatment and validation. To that end, I'd like to set the record straight on a few points:
1. The "Chronic Lyme" Debate: In his interview, NPR's Brady Carlson refers to chronic Lyme as symptoms that "persist beyond initial treatment." Sometimes, this is the case. More likely, however, is that the patient's infection persists because they were never treated at all. Across the board in media references to chronic Lyme, the assumption is made that the patient was treated in the first place. The reason that so many cases of Lyme become chronic—or are persistent—is because they were mis-or-undiagnosed to start with. Most cases of Lyme that are caught immediately can be treated with a standard course of antibiotics. If the infection is not caught, however, the spirochetes replicate and invade every system of the body, often crossing the blood-brain barrier. A short course of antibiotics won't touch an infection that is that advanced, and thus the infection is considered persistent. If more attention could be paid to early detection and accurate diagnostics, this debate over "chronic Lyme" might not even exist.
2. Evidence of Persistent Infection: Despite outlining in his article some research that is being done to prove persistent infection, Michael Specter states in his NPR interview, "…if you don't have any evidence of the disease, it's really hard to say that you have the disease." While diagnostic tests can be faulty, there is mounting evidence that persistent tick-borne infections exists; to state outright that it doesn't is not only false, but also damning. The most recent issue of The Lyme Times is chock full of articles, written by or about medical doctors and researchers, that prove the bold, red statement on the front cover of the issue: "Borrelia Hard to Kill." For instance, Dr. Brian Fallon, Director of the Lyme and Tick-Borne Diseases Research Center at Columbia University is quoted in one of The Lyme Times articles as saying, "Now we have these major studies published where nobody can dispute the persistence of the organism.". Monica Embers, PhD, has done research at Tulane's Primate Research Center which shows that spirochetes persist in primate tissues after treatment. Dr. Eva Sapi's studies on biofilm colonies suggest mechanisms for persistent infection. How about Dr. Stephen Barthold, who during his congressional testimony said: "Persisting viable but non-cultivable B. burgdorferi is now a convincing phenomenon based upon a number of animal-based (mouse, dog and primate) studies using a number of different antibiotics, and the significance of continued infection indeed needs to be better understood. It is time to recognize that Lyme disease is not a simple bacterial infection." The evidence goes on and on…
3. Nomenclature: In Specter's NPR interview, the International Lyme and Associated Diseases Society (ILADS) is mistakenly referred to as the International Lyme Disease Society. This is a very, very important distinction to make. Members of this medical society focus not just on Lyme disease, but on all tick-borne diseases. Specter duly notes in both his article and interview the importance of testing for co-infections, but we must be careful to include these other tick-borne diseases in our terminology. One of the reasons some Lyme patients do not get better is that they are being treated only for Lyme; they were never tested for co-infections such as babesia, ehrlichia, bartonella, and anaplasma, which require a different treatment protocol.
4. The Lyme Wars: There is a clear divide between doctors who follow IDSA/CDC treatment protocols and ILADS doctors who are willing to prescribe outside these stringent guidelines. This is a battle between two camps of doctors, not between patients and doctors, as implied in recent press. Specter stated in his interview, "The 'chronic Lyme' folks think all physicians are hard-hearted." First of all, this group of "chronic Lyme folks" includes medical doctors who treat persistent infection. (Brady Carlson also referred to a "community of Lyme patients." It's important to note that the tick-borne disease community includes medical practitioners). Moreover, patients with chronic Lyme most certainly do not "think all doctors are hard-hearted." I am a patient with chronic Lyme. I think my own doctor, other ILADS doctors and many other physicians and practitioners who are trying to learn more about tick-borne illnesses are anything but hard-hearted. Making such a gross umbrella statement about "chronic Lyme folks" is, frankly, poor journalism. Another inaccurate blanket statement Specter made was, "It's not a syndrome that is recognized by organized medicine." What exactly does Specter mean by "organized medicine"? Are ILADS doctors, who hold the same medical degrees and took the same Hippocratic Oath as those doctors who fall on the IDSA side of the divide, not part of "organized medicine"? The reference to as the people of CDC/IDSA as the "front line" in the Terry Gross interview is incorrect—these are people who are sitting in pristine lab offices. The front line doctors are the ILADS physicians.
5. Diagnostics: Doctors on both sides of the tick-borne illness divide agree that poor testing is a major problem for diagnosis. Efforts are being made to improve tests so that more patients can be accurately diagnosed in a timely manner. Until that time comes, though, it's important to recognize that Lyme-literate physicians are dubbed such because they know the ins-and-outs of tick-borne diseases. They know what symptoms they are looking for. Tick-borne diseases are not catch-all diagnoses for people who can't otherwise figure out what plagues them. Relying on evidence-based medicine, LLMDs know how to diagnose Lyme and co-infections in the same way that general practitioners know how to diagnose the flu or tonsillitis—they don't go solely on test results, but on informed analysis of a patient's presentation. Specter stated that patients in pain "…want to grasp onto something. It's a lot more comforting to say, 'I have this problem' than, 'I have terrible pain. I can't get rid of it. No one can diagnose it, and I don't know what to do.'" It is comforting to have an answer—but it's not comforting to have that answer be chronic tick-borne infection. Anyone who has suffered with these illnesses can tell you they are anything but comfortable—including symptoms that go far beyond physical pain—and I don't know anyone who would voluntarily have TBDs.
After suffering for over a decade with TBDs, I would gladly trade them in. But I have them, and I must deal with them. They're not something I just "grasp onto," a vague answer that I came to when I didn't test positive for anything else. They're diagnoses my doctor came to after careful analysis of my entire medical history and my blood work. Oh, and PS: that blood work happened to be CDC positive. Specter's assertion that chronic Lyme patients don't test positive is incorrect. While inaccuracy of the test are acknowledged by both sides, a large scale study of over 4,000 patients found that most had in fact tested positively for Lyme disease, only 400 did not (these were ultimately excluded from the study). Among the respondents included in the study, 41.3% had been diagnosed based on a CDC-positive two-tier test result (ELISA and Western blot) or a CDC-positive Western blot alone. The rest of the cohort (58.7%) was clinically diagnosed with other supporting laboratory tests. This study was published in health policy, a widely respected peer-reviewed journal.
We are all learning as we go with these insidious diseases. Despite some erroneous statements, I am grateful that The New Yorker, NPR and The Boston Globe are giving due attention to tick-borne illnesses (I'm also grateful to Michael Specter for giving a shout-out to this blog!). Hopefully, with continued awareness efforts, we can all work together to get accurate information out to patients, doctors, and people who may get sucked into this difficult world with one tick bite.