Financial Burden of Lyme disease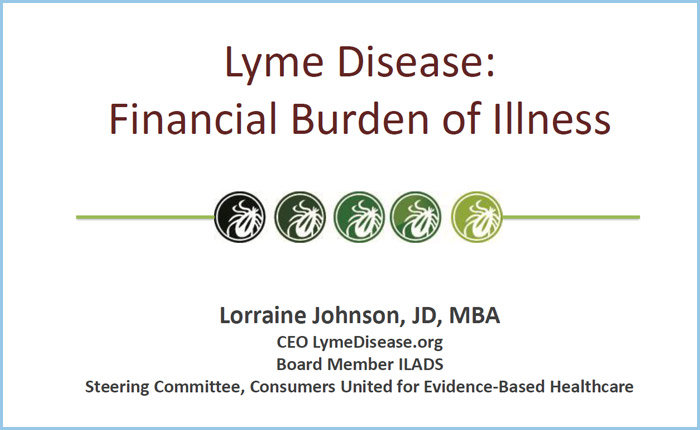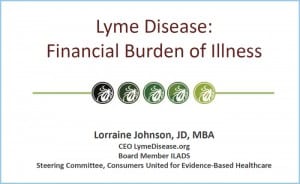 LDo Executive Director Lorraine Johnson, JD, MBA, presented at the Lyme forum hosted by New York Congressman Chris Gibson at Skidmore University on May 21, 2012. The speech focuses on the financial burden of Lyme disease using the results of LymeDisease.org's access to the healthcare survey study.
Below is a video of the full speech with a link to download the slides from the speech.
Back To Health Policy Resource Center