Last TBD Working Group meeting of 2018 is Monday, Dec. 3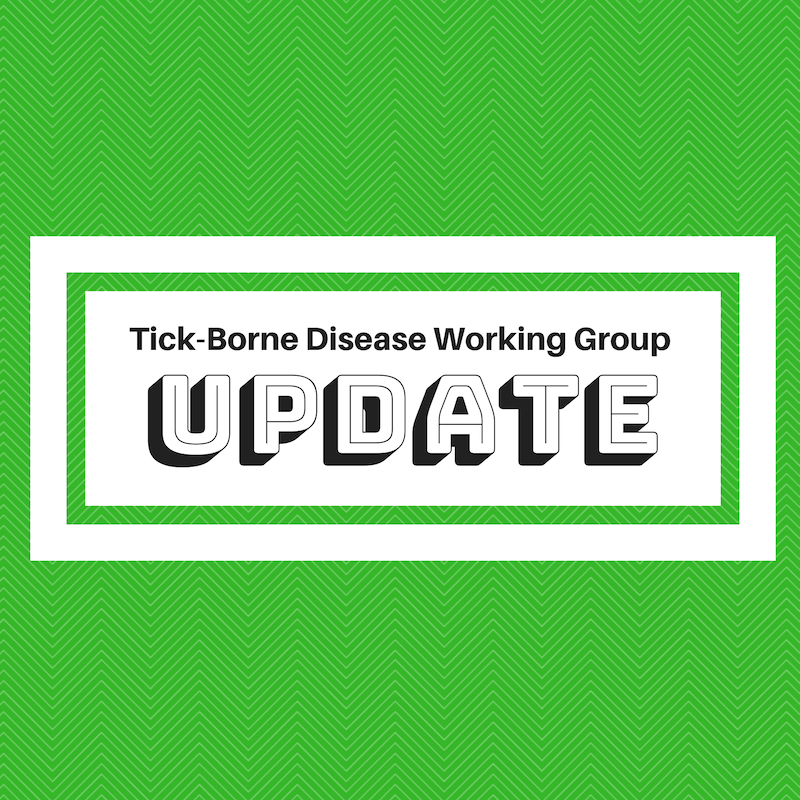 2018's last meeting of the federal Tick-Borne Disease Working Group will take place Monday, Dec. 3, 1 p.m. to 4 p.m. (Eastern time). The public can participate via live webcast.
During this meeting, the Working Group will review the work of the public comments subcommittee and discuss the release of the 2018 Report to Congress.
The panel will also recognize subcommittee members for their contributions to the 2018 Report and address the next steps and transition to a new Working Group for the 2020 Report to Congress.
To attend the meeting via live webcast, register here 

.
Phone number for the meeting: 888-935-0263  participant code 5409210
Federal Register Notice Meeting Announcement
Click here for the TBDWG's website.
Click here for Lyme Policy Wonk's backgrounder on the TBDWG.