Temporary halt in Lyme lawsuit against IDSA and insurers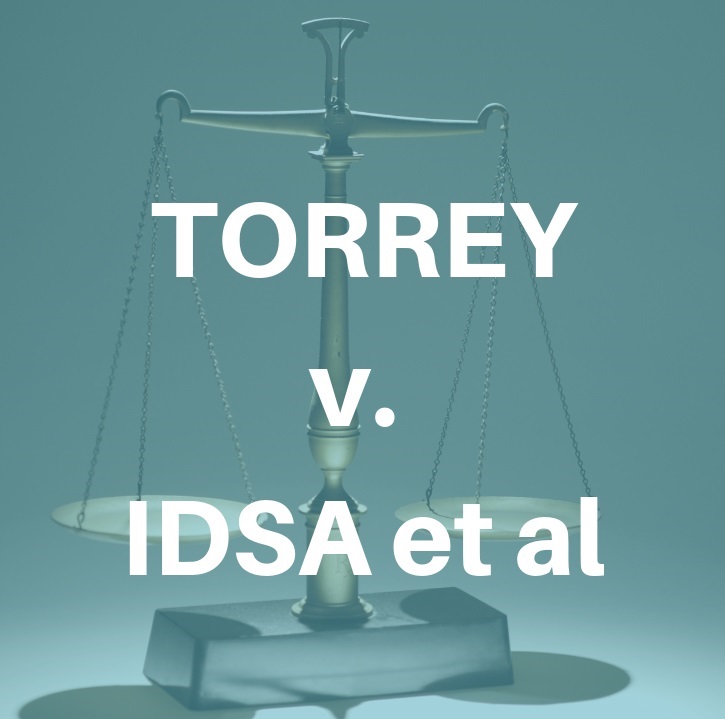 The judge has ordered a stay in the federal lawsuit brought by Lyme patients against IDSA doctors and insurance companies.
The suit–known as Torrey v. IDSA et al–charges six doctors and eight insurers with violating a law normally applied to organized crime: the Racketeer Influenced and Corrupt Organizations Act (RICO).
The patients assert that insurance companies paid key doctors associated with the Infectious Diseases Society of America to develop and enforce care guidelines that sharply limited treatment and drove doctors who treated outside the guidelines out of business.
Journalist Mary Beth Pfeiffer, who has been following the case, posted the following update on Twitter this week: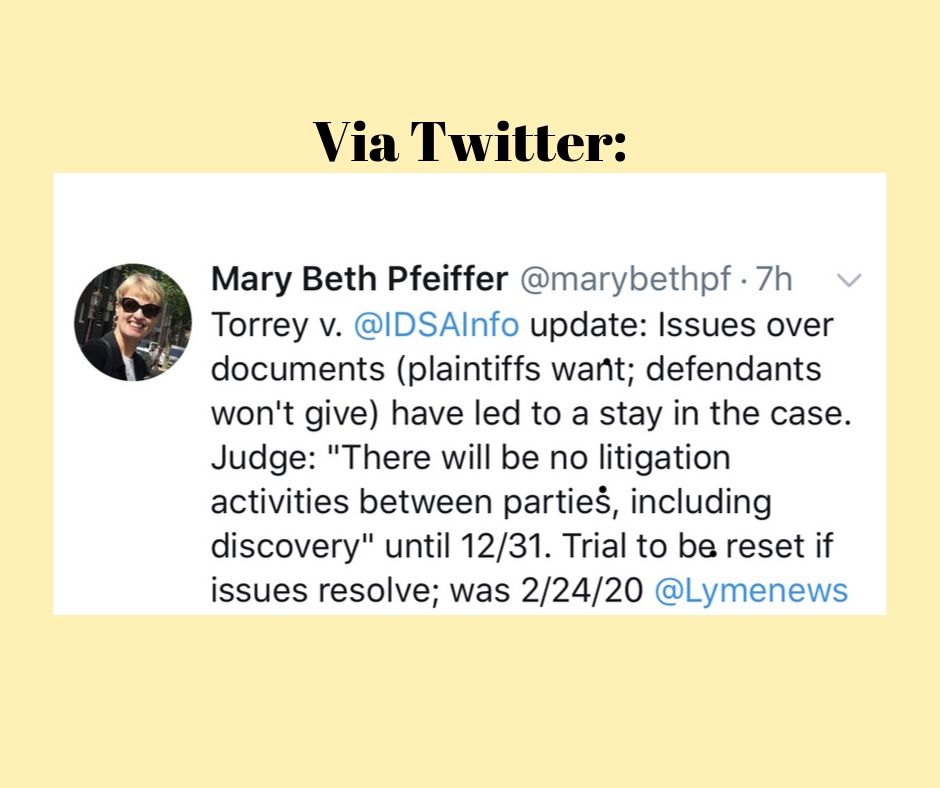 Stay tuned for further developments.
Read more about the case here:
Lyme patients file lawsuit against IDSA and insurers over treatment denials
Patient lawsuit against IDSA and insurers moves forward in Texas