Commenting on IDSA Lyme guidelines, part 2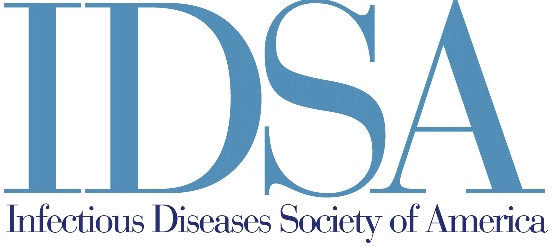 The IDSA is allowing the public to comment on its process for revising the Lyme disease guidelines. Here are some suggestions for things to say.
If you haven't yet, we recommend you read Part 1 of this blog before proceeding.
The following are suggested comments for submission to the IDSA. You may copy and paste some or all of them. Or, use them as a springboard for your own remarks. Remember, the IDSA wants you to give page and line numbers that refer to the Lyme Disease Project Plan.
Guideline panel constitution and authors: Page 2, lines 1-50
Conflicts of interest: Pages 8-9, lines 116-126
The IDSA's Lyme guidelines panel is not balanced. It does not represent a broad spectrum of views on the topic of Lyme disease. The manner in which it was constituted is not transparent. We haven't been told who chose the panelists or why they were selected.
The Institute of Medicine requires that the panel include "representatives from key affected groups." Yet the IDSA has excluded two groups who are profoundly affected by the guidelines: chronic Lyme patients and the physicians who treat them. These guidelines are used to deny care to Lyme patients, many of whom are too sick to work and otherwise suffer serious quality-of-life impairments. Some state medical boards also use the guidelines as a legal standard to attack Lyme-treating physicians.
The Institute of Medicine says guideline panels should include two patient representatives, one specifically from a patient advocacy organization. The IDSA has chosen only one person to represent the interests of Lyme patients. She has never had Lyme disease and has no experience or knowledge of the issues affecting Lyme patients. She does not "represent" people with Lyme disease. Patient representatives on the panel should be known to, trusted by, and legitimately regarded by the Lyme community as someone who can effectively represent their interests. Selecting someone who knows nothing about the disease is a form of tokenism that leaves patients unrepresented.
The panel includes many researchers who were under investigation by the Connecticut Attorney General for antitrust violations in connection with the 2006 Lyme guidelines. They can hardly be expected to be impartial. Many have taken strong stands in publications on the very questions the panel will be deciding. They hold extremely biased viewpoints. Furthermore, some panel members who are involved with developing diagnostic tests have substantial financial conflicts of interest. This is highly inappropriate, since the panel will make many decisions regarding lab testing for Lyme disease.
The exclusion of even moderate researchers assures that only one side of the debate will be presented. Panel members who might be impartial will not have the benefit of a robust discussion of the issues. The biased nature of this panel and its exclusion of those deeply affected by the guidelines, including patients with chronic Lyme disease and the physicians who treat them, will taint and undermine everything the panel does—from which questions are discussed, how they are framed, how evidence is evaluated, and what recommendations are made.
The panel needs to be reconstituted to achieve more balance. It must include patients with chronic Lyme disease, physicians who treat them, and researchers representing the spectrum of views on this disease. Unless this is done, the entire process lacks integrity.
Commenting on the IDSA Lyme guidelines, part 3. Take our survey.
LymeDisease.org has prepared a survey to establish patients' views regarding diagnosis and treatment of Lyme disease. (The IDSA's guidelines process is supposed to take into account outcomes that are important to patients. But there's no mechanism for determining what those preferences are.)
We will compile and submit these results to the IDSA. We will also publicize them on our website, forward them to journalists, and share them with appropriate lawmakers.