Commenting on IDSA Lyme guidelines, part 1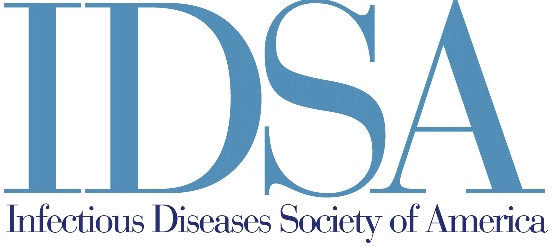 How to submit comments and why you should do so.
The Infectious Diseases Society of America has finally decided to update its Lyme disease guidelines. However, the process for doing so doesn't look good for Lyme patients.
The IDSA pays lip service to representing a broad range of opinions on its guidelines panel. But in fact,  physicians and researchers with alternative views about Lyme disease have been excluded. For instance, there are no ILADS doctors on the panel. And, the token "patient representative" has no experience with Lyme disease whatsoever.
The IDSA is not a government agency. It is a private trade group which doesn't have to answer to anybody. Yet, it wields tremendous influence. The guidelines are also posted on the CDC website and other governmental channels of information. As a result, the IDSA Lyme guidelines have become a widely followed standard. And insurance companies use them to decide what treatments to pay for.
The IDSA will take public comments on its guidelines process until April 9. Anyone may give feedback on any aspect of the Lyme Disease Project Plan, including whether it adheres to standards set by the Institute of Medicine. (Spoiler alert: It doesn't. More about that in part 2.)
The IDSA has designed a complicated process for submitting public comments. Yet, it's important for the Lyme community to respond. This panel will seriously impact the lives of Lyme patients for years to come. The current guidelines already make it difficult for patients to get properly diagnosed and treated for Lyme. The new ones could make things even worse.
Here's the link to our suggestions for comments. 
Submitting Comments.
Please note that you will need to submit your comments in one sitting. Therefore, you should review the plan and compose your remarks in a Word document. When you're ready, copy and paste them into the comment field in the survey. If you follow these directions, the submission process should only take a few minutes.
The IDSA asks that you refer to the page and line numbers of whatever you are commenting on. (Such as: Page 9, line 103.) Use the following references for comments on the general areas of the document:
Guidelines sponsors and organization representation: Page 1, lines 6-20
Guideline panel constitution and authors: Page 2, lines 1-50
Conflicts of interest: Pages 8-9, lines 116-126
PICO (Questions addressed) Pages 9-16, lines 127-278
We suggest that patients focus primarily on the lack of balance and representation on the panel, as well as conflicts of interest. Feel free to cut and paste from our suggested comments. You can of course modify them to suit your interests. Comment only on what is in the IDSA's Lyme Disease Project Plan. There should be no personal attacks. If you can tell your personal story in a paragraph, feel free to add it after your comments.
Click here to read our suggestions for comments. 
Instructions:
Read the IDSA's Lyme Disease Project Plan and decide what you want to say.
Create your comments in a word document. Then, go to the IDSA comment form.
The first screen (shown below) requires your name and other information. Fill in your information in question one.
.
.
.
.
.
.
.
.
.
In question 2, check the first item indicating that you have no conflicts of interest. Then click next.
The second screen is where you will add your comments. Cut and paste these from your word document. Remember to include page and line numbers.
When finished click save and submit. Your comments are then recorded and you will be bounced to the IDSA homepage.
Commenting on the IDSA Lyme guidelines, part 2 offers suggestions for things to say.
Commenting on the IDSA Lyme guidelines, part 3. Take our survey offers another way to give feedback to the IDSA–as well as journalists, politicians, and healthcare policy makers.