TOUCHED BY LYME: "Like having 10 nails stuck in the bottom of your foot"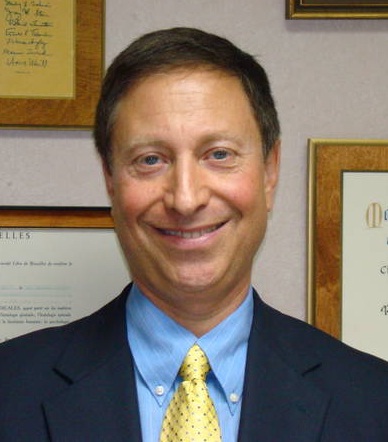 Dr. Richard Horowitz will discuss MCIDS, a more inclusive description for chronic Lyme, at two conferences in San Diego May 5 & 6—one for doctors and one for patients.
One of the reasons chronic Lyme disease is such a complicated illness is that most patients aren't only infected with Borrelia burgdorferi .  They are likely to have a host of additional pathogens taxing their immune system—other bacteria, viruses, parasites, yeast and mold—making their illness hard to diagnose and difficult to treat.
Dr. Richard Horowitz, who has cared for more than 12,000 chronic Lyme patients, has coined the term MCIDS, or Multiple Chronic Infectious Disease Syndrome, to describe the whole challenging situation.
He likens it to someone having 10 nails stuck in the bottom of their foot. "If you only pull out one of the nails, the patient will come back to you and say, 'I still have pain.'"
Horowitz sees chronic Lyme disease as a complex of multiple infections that are widespread in ticks, which can include borrelia (Lyme), anaplasma, erlichia, babesia, and bartonella. This collection of coinfections can suppress the immune system or stimulate it in ways that trigger widespread inflammation. There are hormone problems, difficulties with detoxification, mitochondrial dysfunction—all of which can give rise to physical and psychiatric symptoms.
He says the whole package of causes and symptoms that make up MCIDS must be addressed in order for the patient to get well.
Horowitz, a board-certified internist, is medical director of the Hudson Valley Healing Arts Center in Hyde Park, New York. He is active in ILADS and presents at numerous local, national and international scientific conferences on Lyme disease.  On May 5, he'll be in San Diego to help teach doctors about Lyme disease at the Spring Education Summit of the American College for Advancement in Medicine (ACAM). (Click here for information.)
He has graciously agreed to stay an extra day to share his knowledge with patients and their caregivers as well. He will be the keynote speaker at LymeDisease.org's patient conference, "It's so much more than Lyme disease," to be held Sunday, May 6, 2-5 pm, at the Westin Gaslamp Quarter San Diego.
Horowitz will be joined at the patient conference by a panel of Lyme-treating physicians from southern California, including Therese Yang, MD; Erica Lehman, MD; and Neil Hirschenbein, MD. (Click here for information and to reserve your spot.)
TOUCHED BY LYME is written by Dorothy Kupcha Leland, LymeDisease.org's VP for Education and Outreach. Contact her at dleland@lymedisease.org.