NEWS: ILADS makes it easy for you to comment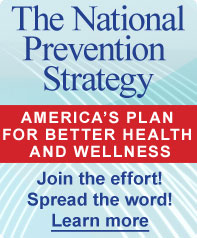 ILADS makes it easy for us to let our voices be heard in the public comment period for Healthy People 2020, the U.S. Department of Health and Human Services (HHS) program. But hurry! Do it now! The deadline has passed and we don't know how long they will be accepting comments.
To sign on to the objectives ILADS has already sent in, follow these easy steps. More participation makes our voice stronger.


Here's how.

Go to the ILADS website. All you have to do is fill in a few blanks and push the button to send. Add your personal comment if you wish.This will let Healthy People 2020 know you support the ILADS priorities.

How this affects you
Healthy People 2020 is an ambitious, yet achievable, 10-year agenda that could improve the Nation's health for individuals with Lyme disease. ILADS has submitted four objectives addressing chronic manifestations of Lyme disease and is inviting you to sign on.

It is important for your voice to be heard. This is time sensitive and we need your input today.

Please take a minute and fill out the form online by clicking here. Your comments will be sent directly to HHS. The more people that let their voices be heard, the more likely it is that the objectives listed below will be added to the HHS Healthy People 2020 objectives.

ILADS Lyme Disease Objectives

1. Increase the proportion of persons with acute disease who are timely and accurately diagnosed.

2. Decrease the proportion of persons with chronic manifestations of Lyme disease.

3. Increase the proportion of persons with chronic manifestations of LD who are timely and accurately diagnosed.

4. Reduce the number of persons with a history of Lyme disease with subjective symptoms severe enough to result in a substantial reduction in previous levels of occupational, educational, social, or personal activities.

Another way to contact HHS

You can also send an email directly to Carter Blakey at HHS. In your email please state that you support the ILADS Lyme Disease Objectives for inclusion in Healthy People 2020.
More About Healthy People
For the past 30 years, Healthy People has been committed to improving the quality of our Nation's health by producing a framework for public health prevention priorities and actions. Healthy People 2020 strives to:
Identify nationwide health improvement priorities.

Increase public awareness and understanding of the determinants of health, disease, and disability and the opportunities for progress.

Provide measurable objectives and goals that are applicable at the national, State, and local levels.

Engage multiple sectors to take actions to strengthen policies and improve practices that are driven by the best available evidence and knowledge.

Identify critical research, evaluation, and data collection needs.