NEWS: Memorial service planned for Wisconsin Lyme practitioner Kim Saxe, ND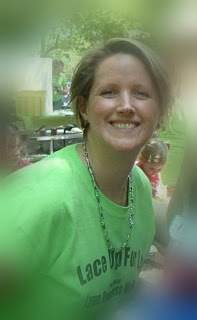 Patients mourn the passing of beloved Lyme practitioner.
From the Board of Directors of the Wisconsin Lyme Network:
It is with great sadness we inform you of the passing of Dr. Kim Saxe of Brookfield, WI. Kim was a great friend and one of our finest Lyme treating practitioners.
She studied and counseled with some of the finest Lyme treating practitioners in the country. This she did in the hope of bettering our lives. She often worked grueling hours in her practice. This she did in the hope of bettering our lives. She packed her office to overflowing in the hallways for support group meetings after these grueling days. This she did in the hope of bettering our lives. She often delayed treatment of her own Lyme disease to treat ours. This she did for her love of us all.
No patient will forget her devotion, her warm smile and her massive hugs. If Kim was asked to help destitute patients, her response was "sure, send 'em my way!" So many regained health under Kim's care. Her energy and determination were boundless. Our gratitude is as well.
Dr. Jill Evenson and Dr. Michele Nickels are organizing a memorial fund in Kim's name. The fund will help pay for unpaid medical bills for Kim's family. Further details on the fund are forthcoming and will be posted shortly.
At this time, our thoughts and prayers are with Kim and her family. Special thoughts and prayers for Kim's young son, Ethan.
Children will be born one day in a normal healthy state. Children with strong enough legs to turn the pedals on a bike. Children that can run without aching joints. Children that can learn to read without crushing migraines. Children that can live without fear and ridicule. Kim treated their parents. That's Kim's legacy. That was her dream.
I used to think that the Lyme community was made up of ordinary people thrust into extraordinary circumstances. In truth, it's the opposite. It's extraordinary people thrust into ordinary circumstances. Kim was one of those extraordinary people.
On Monday November 26, 2012 AT 1:30 until 4:30pm there will be a celebration of Kim's life. Please bring your funny stories, fond memories and picture of Kim to share with others. This event will be held at The Venice Club 1905 N Calhoun Rd Brookfield, WI.