Grieve your losses from Lyme, and then persevere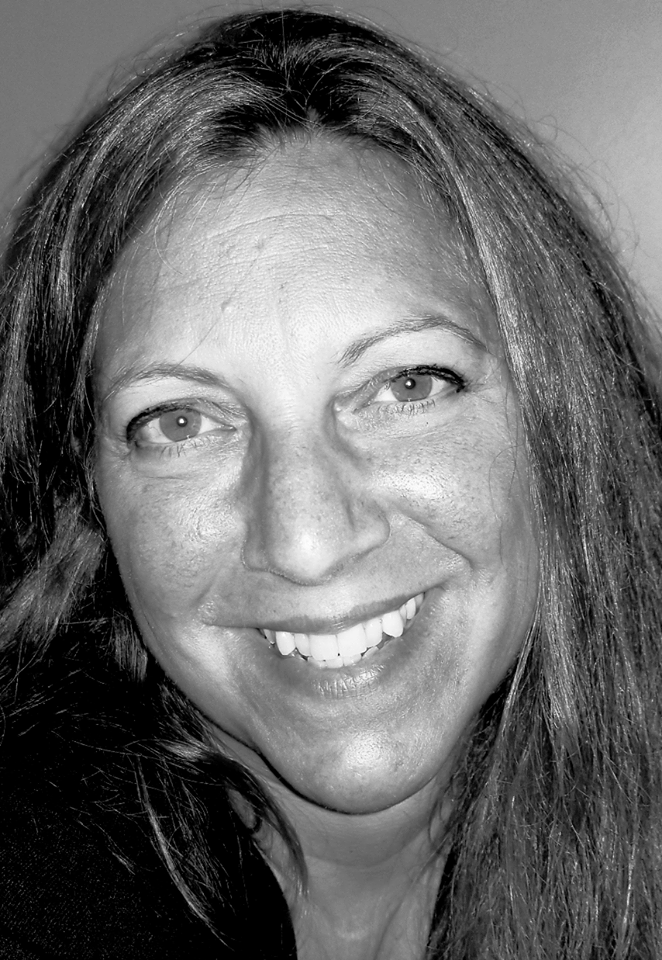 By Thaiadora Katsos Dorow
As a young adult, I was enthusiastic, ambitious, active, healthy, joyful. I was in great physical shape, I had a busy social calendar, and I enjoyed every moment of every day.
In the summers, I climbed the highest dunes to the beach, ran through the woods, and reveled in the sounds of frogs in the pond at dusk. Perhaps that was when I was infected by a tick. I never had a bull's-eye rash.
Doctors say that tick-borne diseases can lie dormant in your body until times of great stress. This stress can be loss, life changes, or physical trauma. In my thirties, I worked as a school principal while also teaching graduate courses at a university. My days were full of passion, intellectual stimulation, vitality, and vigor. Lyme crept up on me, slowly deteriorating my brain and then my body. Then it hit me full on like a train wreck, after the birth of my child. Suddenly, I lost the ability to be me.
Everyone who has a tick-borne disease is different, because of the infections passed into the bloodstream, the person's own immune reaction, and length of illness. By the time I realized that I had lost my brain, my career was gone, too.
Then, after dealing for months with the emotional struggle of what was happening to my brain, I lost my body. I woke up one morning, feeling suddenly and intensely terrible. At the clinic, I was variously told that I was having a heart attack, stroke, heart block, sarcoidosis, or lung cancer. I tested negative for Lyme disease. I now know that testing for Lyme disease is highly unreliable. A negative test does not mean you don't have it.
When I started medication, my symptoms became much worse. This is called the Herxheimer reaction. Those Lyme bugs intended to live, and the war had begun.
When you have Lyme disease, you must fight an aggressive battle to become well. You can go through phases of relief and renewed health, and phases of debilitating regression.
During eight years of fighting Lyme, my symptoms have changed in intensity and in number. I have suffered early dementia, numbness in my hands, stabbing pains in my head, migrating joint pain, muscle pain, screeching or sudden complete deafness in my ears, uncontrollable twitches and tics, insomnia, magnified migraines, constant nausea, and intense fatigue, to name a few.
Lyme disease can mimic many other conditions, and can also exacerbate or even cause other diseases, depending on your immune response. You may carry the torches of fibromyalgia, MS, anxiety, chronic fatigue, depression, ALS, Parkinson's.
You are lost in a whirlwind cycle as you attempt to find out how to get well, and even just how to survive. A lot of us have lost our marriages, our homes, our friends, and more, to the financial and emotional devastation caused by this disease. No one else really understands what we're going through. You don't get it 'til you get it, as the saying goes.
Only recently have I been able to actually grieve the losses I have suffered. The intensity of the loss of my former life sometimes feels really hard to bear. I had to leave it behind without saying goodbye, instead looking at myself like a research project. Eventually, I had to face the fact that the life I used to have was simply not coming back.
You can accept your fate and persevere. You learn that in order to get well, you have to heal mind, body and spirit. You start to realize the balance. The only way to survive is to count your blessings. Celebrate your new life and all that it brings to you.
You need to find joy in every small thing you do. My children may not know a healthy Mommy, but they have learned compassion. They have learned to count their blessings and cherish moments of life. They have learned to accept differences, to encourage others, to be kind and thankful.
And, there is a whole other story to be told, since my children contracted Lyme disease in utero. With Lyme disease, we will continue to fight to survive, because we have this life to live to its fullest. We can choose to live. I hope you will, too.
if you want to learn more about our lives with Lyme and other tick-borne infections, gain insights into these diseases, or find valuable resources, you can read my book titled "What's the Big Deal About Lyme?" You can also follow my book's page on Facebook.
Thaiadora Katsos Dorow lives in New Hampshire.